FRIENDS OF ACADIA E-NEWS | February 2016

As Mark Twain famously quipped, "If you don't like the weather in New England now, just wait a few minutes." That certainly held true last week in Acadia, when temperatures reached below zero one day then soared to the mid 50s the next! What a strange winter it has been so far.
Though the freeze-thaw cycle has not been conducive to ice skating or cross-country skiing, it has cleared snow from the trails for hikers and produced magnificent ice formations on rock faces throughout Acadia. Sargeant Drive this time of year is delightfully surreal—massive icicles hang from the rocks just feet from your car as you drive along. Experiencing this otherworldly landscape is one of many reasons winter in Acadia is so very special.
---
Acadia's Centennial Partners:
Another part of what makes Acadia unique among national parks is its closely interwoven border—and relationship—with the coastal Maine communities that surround it. The Acadia Centennial celebration is a grassroots and broad-based series of events and activities that models a strong relationship between a national park and its surrounding communities. The heart of the celebration is the Acadia Centennial Partners. There are now 319 individuals, organizations, and businesses that have made the commitment to become ACPs. Find the full list on the official Acadia Centennial website.
---
Legislative Action: The Maine Senate and House of Representatives recently adopted a joint resolution commemorating the Centennial of Acadia National Park. Introduced by Senator Brian Langley and shepherded through the House by Representative Brian Hubbell, the resolution honors the founders of the park and commends the National Park Service, volunteers, and park supporters for their work. It also conveys the Legislature's hope that future generations will be committed to the stewardship of the park.
Acadia National Park Superintendent Kevin Schneider, Friends of Acadia board member and former Maine Senate President Jill Goldthwait, and Friends of Acadia Conservation Director Stephanie Clement were guests of Senator Langley as the resolution was heard in the Senate.
Thank you, Senator Langley and Representative Hubbell, for your work on behalf of Acadia.
---
Meet Acadia's New Superintendent: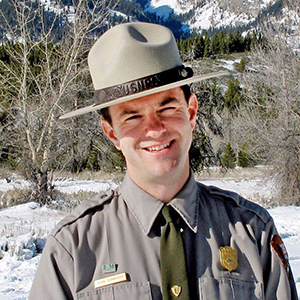 Two opportunities are coming up soon for the public to meet newly appointed Acadia National Park Superintendent Kevin Schneider. The first will be an open house generously hosted by Sips in Southwest Harbor on Sunday, February 28 from 3 p.m. to 5 p.m. There will be a delicious sampling of hors d'oeuvres from Sips and a cash bar. The second meet-and-greet will be at Camp Beech Cliff as part of the Acadia Winter Festival on Wednesday, March 2 from 5:30 to 7:30 p.m. The event will feature art by local artists in "Winter Works," a mixed-media exhibit curated by Art in Public Spaces. Both events are free and open to all ages.
---
Calling all Junior Rangers:

Is there an Acadia National Park Junior Ranger in your family? Friends of Acadia is gathering photos of Acadia Junior Rangers for a very special Acadia National Park Centennial 2016 project.

Send your favorite photo of your family's Junior Ranger—past or present—enjoying Acadia to Julia@FriendsofAcadia.org. Please include the child's name, home town, and the year they became a Junior Ranger.

Work with us in the park:

Want to spend the summer working with us in Acadia National Park? Another round of seasonal job opportunities for the coming summer/fall season has been posted to our website. Many of our seasonal jobs are geared toward teens and young adults, and offer a terrific summer experience outdoors in Acadia! We currently have Acadia Youth Conservation Corps, Acadia Youth Technology Team, Cadillac Summit Steward, and Stewardship positions posted online, along with an Acadia Centennial Social Media Intern that will work in the FOA office.
Header Photo: Looking across Somes Sound to Flying Mountain and St. Sauveur from Sargeant Drive. Friends of Acadia photo by Julia Walker Thomas.