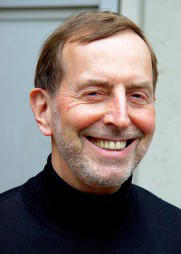 By Jack Russell, Acadia National Park Centennial Task Force Co-Chair
The Civilian Conservation Corps (CCC) contribution to Acadia has always been personal for me. I've loved the Beech Cliff Loop and, especially, the Perpendicular Trail for seven decades. I fondly recall my first hikes up that east side of Western Mountain as a boy; but even more than nostalgia it's the Perpendicular Trail's exquisite construction that moves me every time I ascend its hundreds of dry-laid granite steps curving elegantly through a quiet Acadia forest and one of the largest glacial tumble-downs in Acadia. That trail was built by a crew of young men with no trail-building experience, from struggling Maine families, led by young Bob Patterson, in only few months in 1934. It's now acknowledged to be one of the finest constructed trails in Acadia's historic trail system. Think of that the next time you hike it, and be awed.
I believe in the America that gave 3,000 poor boys from Maine a new start working for the CCC in Acadia in the 1930s. Their story is our country at its best. I'll try to do them justice in a visually rich, from-the-heart, fast-paced presentation at The Claremont in Southwest Harbor this Thursday, August 11th, at 8:15 PM. I hope you'll join me.