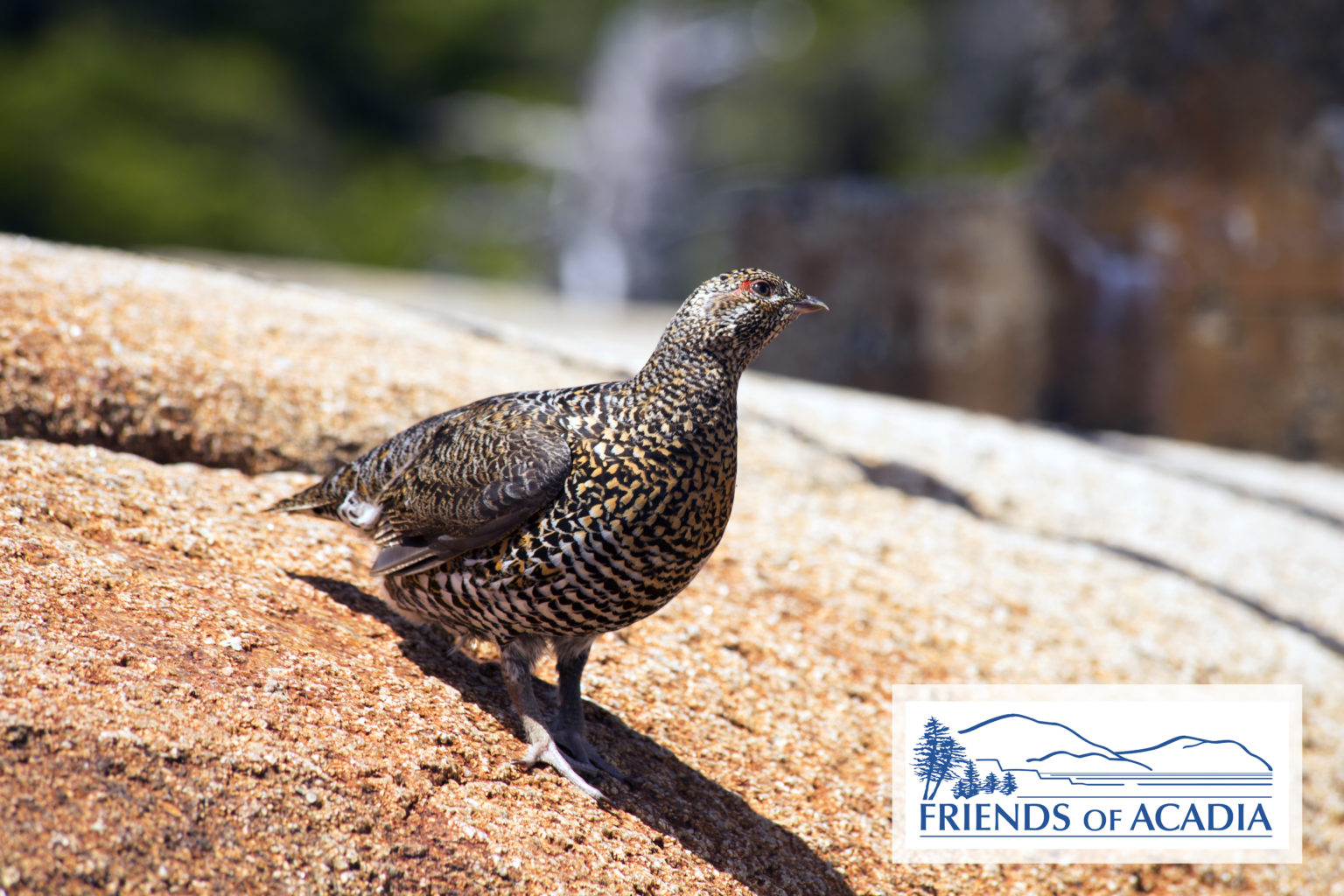 Thanks to the generosity of 102 donors whose gifts are being matched 100% by a generous group of park friends, we have reached the $12,500 mark in our Spring Challenge. Just as spruce grouse ready for their Spring repertoire of flutters, calls, and displays, and partner scientists prepare their equipment for another season of research in Acadia's wetlands, your donations have given our annual membership appeal a $25,000 boost.
If you have yet to donate, please do. We are just at the beginning of our yearly membership drive, and every dollar counts toward protecting Acadia. Current members can still avoid getting our renewal letter in the mail late this month—just donate online by this Friday. Good for us, better for you, and best of all for the environment!
We appreciate all of your support for FOA, and hope you take pride in all that we accomplish for Acadia with your help. Thank you!
Photo: A spruce grouse at the top of Beech Mountain in Acadia National Park. FOA photo by Aimee Beal Church