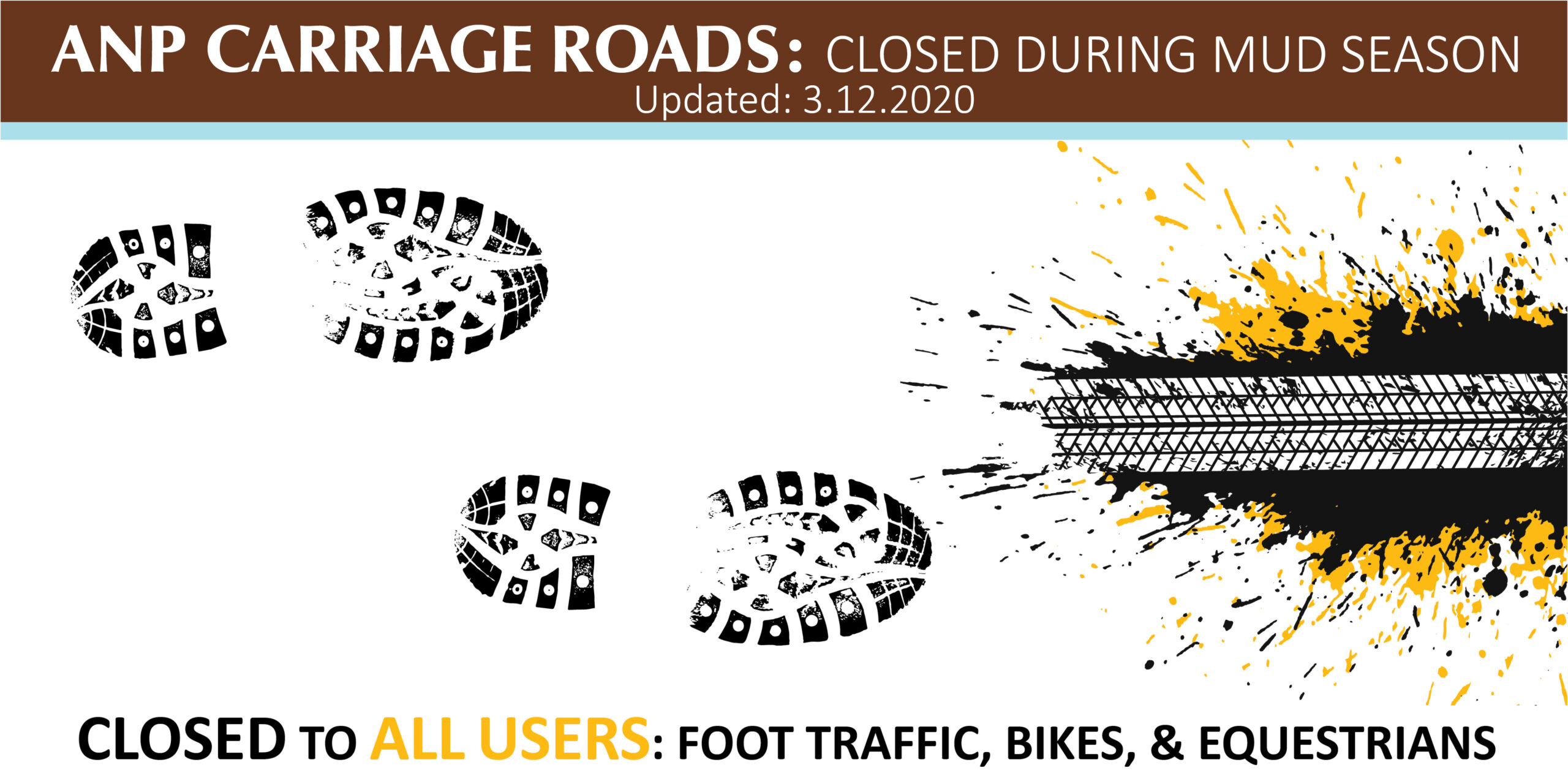 The carriage roads in the park were closed to all users beginning Thursday March 12 to provide time for the roads dry out and become firm enough to prevent damage to their gravel surface. Because of Coronavirus-related closures on March 26, the carriage roads will remain closed until further notice.
Warmer weather and wet conditions in spring soften the carriage roads and made them susceptible to damage. Walking, bicycling, and riding horses on the carriage roads under the current conditions can cause ruts and potholes that will channel water and exacerbate erosion.
"We're asking all visitors to help protect the historic carriage road system and prevent costly repairs by cooperating with this closure," said Superintendent Kevin Schneider.
Any change in status will appear on Friends of Acadia's Facebook Page.
While these historic carriage roads are closed, the National Park Service encourages visitors to enjoy Acadia's hiking trails and the Park Loop Road, which is usually closed to motor vehicles until April 15. It is also closed until further notice.
Acadia's 45 miles of carriage roads, along with the associated coping stones, gatehouses, stone-faced bridges, and other features, are the best and most extensive example of broken-stone roads in the United States and provide both sweeping vistas and close-up views of the landscape.