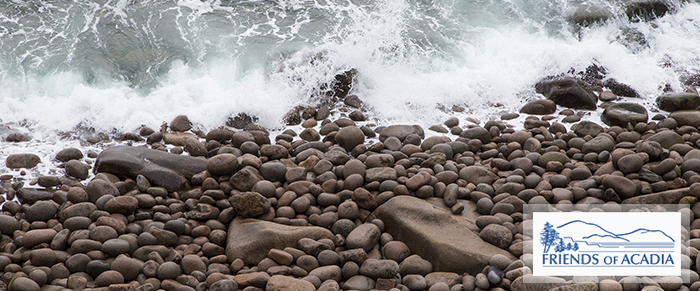 I love Acadia's cobblestones. They look so enduring, but like all of this amazing landscape they wouldn't be protected without people who care—like me and you.
My family and I have been members of Friends of Acadia for many years because we know that FOA is the best way that we can be involved in preserving Acadia's natural beauty and wonderful recreational opportunities and the special character of Acadia's neighboring towns.
Please join me by making a gift of $35 or more to become an FOA member. For Giving Tuesday, Friends of Acadia would like to welcome 100 new members to the FOA family. Every member makes a difference for Acadia, and every membership dollar helps. Together we can make sure that Acadia will endure for the enjoyment of all, far into the future.
With sincere thanks,
Julie Veilleux
Member, Friends of Acadia Board of Directors
Co-owner, Window Panes