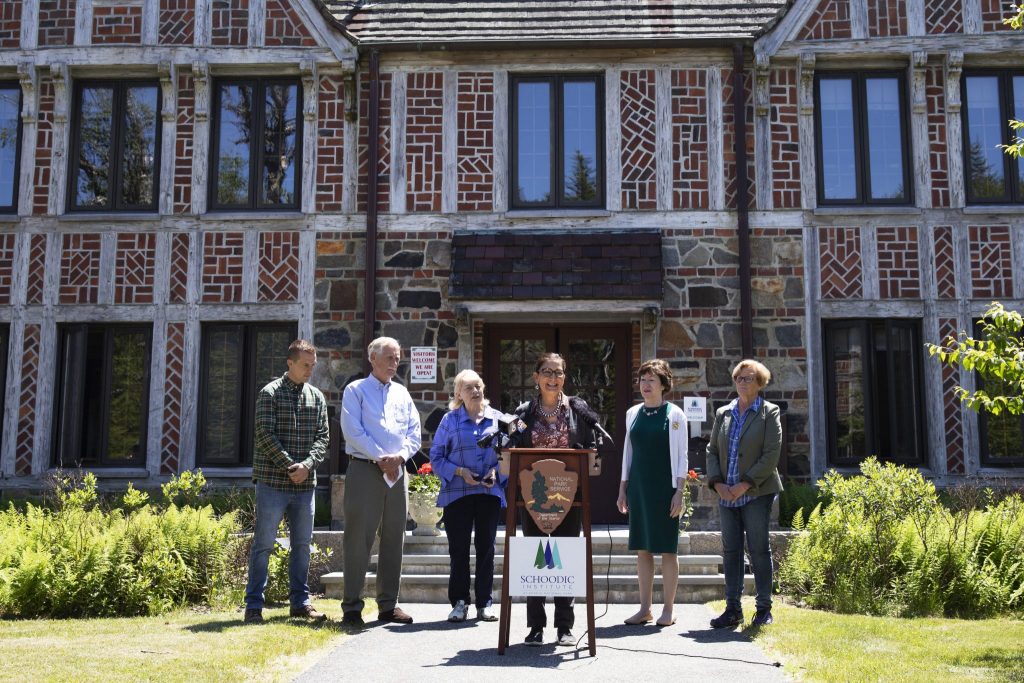 The primary purpose of the Secretary's visit was to announce a proposed investment of $2.8 billion for the Great American Outdoors Act from the Biden Administration to increase public access and maintenance of public lands and national parks. And to observe how implementation of some of the money in the Great American Outdoors Act approved last year by Congress might be allocated to long-deferred maintenance at Acadia.
In her press conference, Secretary Haaland said funds included $7.6 million to improve drinking water and wastewater systems at Schoodic, and another $1.3 million for natural resources stewardship and conservation at Acadia.
"I'm so proud that we are making investments to increase visitor access. We want to share this beautiful land with as many people as possible," Secretary Haaland stated as she was flanked by Governor Mills and the Maine congressional delegation.
Below are links to some of the press coverage of Secretary Haaland's visit to Acadia:
World-renowned cellist, Yo-Yo Ma, also visited Acadia last week, joining the Secretary at a sunrise event on Friday morning. More coverage on Yo-Yo Ma's visit can be found here.
View photos taken during Interior Secretary Haaland's visit by the Friends of Acadia Digital Media team here.
*Press Conference photo by Julia Walker Thomas, Friends of Acadia Digital Media Manager