By Brownie Carson
Spring 2014 Friends of Acadia Journal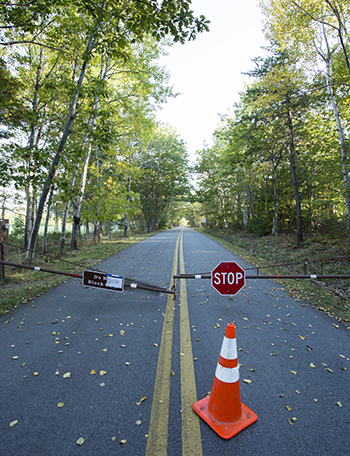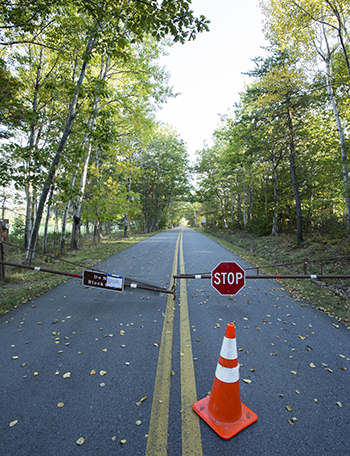 My love for our national parks was born on a trip through the American west when I was 15. My oldest brother had just finished studying at Cornell, but needed to do geology "field camp" to earn his degree. He chose Red Lodge, Montana, where I joined him before we took off on a 6,000 mile journey through the mountain states, up into the western Canadian provinces, south along the Pacific coast, across the desert territory of the southwest, then headed east to our home in the Shenandoah Valley of Virginia.
We climbed in Grand Teton National Park, explored Yellowstone, roamed Glacier Park, hiked in the Canadian Rockies, and scaled Mt. Ranier. We wandered the California Coast, stood in awe at the giant sequoias and redwoods, explored Yosemite, climbed Mt. Whitney (highest peak in the lower 48), and drove through Death Valley. We visited Mesa Verde, the Grand Canyon, Zion, Bryce—marking our trail with national parks all along our way. That trip and those places left an indelible impression.
It was several years later when I first visited Acadia National Park on a magnificent early autumn day. We drove the Park Loop Road and took several short hikes, and I vowed to return.
Little did I know that Acadia would become the national park closest to home, and that I would spend dozens of days hiking, sailing, and exploring the territory in and around the park with family and friends. Nor did I know that I would have the opportunity to help take care of this special place as a member of the board of Friends of Acadia.
Undoubtedly, readers of this Journal have had the same kind of experience with Acadia, and likely with other national parks. They are our national treasures. Since 1872, when President Ulysses Grant authorized creation of Yellowstone, Americans have been fascinated by and devoted to our parks. In most cases, we have paid to purchase the lands that have become our parks.
In a few cases, most notably Acadia, private citizens donated much of the land that was then fashioned into a park. The vision, commitment, and civic engagement of people like George Dorr, Charles W. Eliot, and John D. Rockefeller Jr. were extraordinary.
We are heirs to the foresight and generosity of those who created our system of national parks and preserves. These landscapes and seascapes belong to us all; we are their keepers. Their ecological health, unspoiled character, essential infrastructure, and professional staff are our responsibility as citizens.
We don't, of course, make the actual decisions about land acquisition and stewardship, resource protection, or visitor capacity, but voices and votes of our congressional representatives establish the framework within which these decisions are made.
During the past several years, FOA board and staff have become concerned about the impact of congressional budget decisions upon the health of Acadia, and upon the ability of the National Park Service to meet the needs of parks across the country. For more than a decade, NPS funding has not been sufficient to provide full park staffing. Infrastructure repair backlogs have grown, and important capital projects have languished.
Between 2010 and 2013, the NPS budget was cut by 13%, or $315 million in today's dollars. Acadia lost approximately $1.4 million from its operating budget between 2010 and 2013. Because of budget cuts, Acadia had twenty three permanent positions open in 2013; twelve seasonal positions were cut, and thirty two seasonal positions were reduced.
Budget cuts and the sequester of 2013 brought home to Acadia and the communities of Mount Desert Island just how seriously this kind of congressional action can affect the park and region. Opening of the Park Loop Road was delayed in the spring, causing visitors to delay or cancel trips to Acadia and impacting tourism-oriented businesses.
In October, the government shutdown sent a shock wave through parks and gateway communities all over the country. Domestic and foreign visitors cancelled trips by the thousands; park staff were idled; park-dependent businesses lost millions of dollars.
Throughout this difficult period, FOA leaders, both board and staff, have kept in close touch with Acadia National Park managers to understand the effect of funding cuts, designed strategy for making the case for enhanced funding, and communicated regularly with Maine's congressional delegation.
A small group of FOA board members, together with FOA president David MacDonald and Park Superintendent Sheridan Steele, visited Capitol Hill in January as part of a broad delegation from the National Parks Conservation Association (NPCA) and other friends groups. NPCA encouraged its members to contact Congress to urge reversal of the downward trend of park service funding.
Public outcry over the harsh sequester cuts and October government shutdown appear to have brought Congress to its collective senses—at least temporarily—about the importance of adequate funding for our national parks. Newspapers all over the country were full of letters to the editor, op-eds, and editorials calling for restoration of park funding.
Business owners called upon Congress to "do its job" and pass a sensible budget, including adequate NPS funding. Parks were often described as "national assets" that are critically important for local and regional economies.
Without public engagement in the park funding issue, it is doubtful that Congress would have changed course. In the omnibus spending bill for 2014, sequester-level cuts were largely eliminated, and 2012 funding levels were restored. While such increased funding does not make up for years of financial squeeze, it is far preferable to the predicted (and feared) second round of sequester cuts that were being discussed by congressional leaders last fall.
Those of us who love Acadia and all national parks learned an important lesson in 2012–2013. When we take action together for our parks, we can persuade members of Congress to listen. Congress needs to fully grasp the breadth and depth of support for national parks.
More than 80% of Americans have visited at least one national park. Ninety- five percent of Americans view "protecting and supporting national parks" as an appropriate activity for the federal government. By December 2013, when Congress was still threatening a second round of sequestration, 74% of Americans opposed any additional cuts. Opposition to further harming national parks held true across all demographics and political affiliations.
FOA has a dedicated membership that is growing in terms of its numbers and scope. We have members from all over the country. If each of us were active in regularly communicating with our elected officials about the importance of funding the parks (including thanking them when they make positive steps), it would be a powerful network with national reach and a wonderful complement to the private support our members already so generously provide. Visit the Friends of Acadia website at www.friendsofacadia.org/get-involved/advocate for information and tools for citizen-advocates.
As Friends of Acadia looks forward to the centennial celebration in 2016, we envision Acadia and all national parks being ecologically healthy, structurally sound, and fully staffed. The partnership between FOA and Acadia National Park will be strong and vibrant. Students will be learning in this great outdoor classroom and in others across the country. Rangers will be on duty to provide the best quality visitor experience. And citizens will know that our voices have been heard because Congress has made a renewed commitment to take care of these national treasures.
Brownie Carson served as the Executive Director of the Natural Resources Council of Maine for 27 years and received the Lifetime Achievement Award from the U.S. Environmental Protection Agency in 2011. He is a member of the Friends of Acadia Board of Directors and sits on the FOA Advocacy Committee.