Mother Nature is not the only royalty who has held court on Sand Beach in Acadia National Park.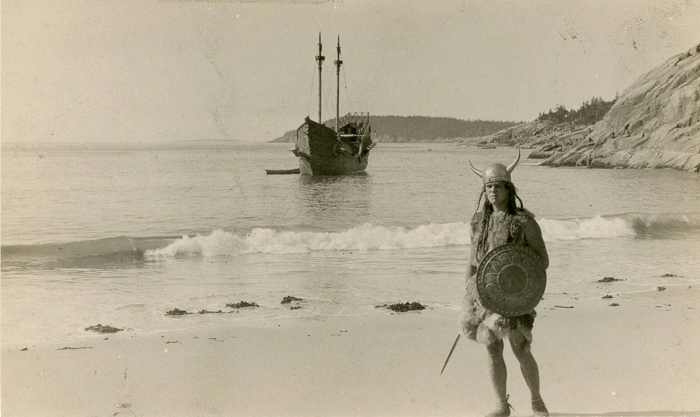 By Earl Brechlin
For several months in the summer of 1917, Fox Studios shot the silent film Queen of the Sea at Sand Beach, Great Head, and nearby Schooner Head. The picture starred Olympic swimming and diving champion Annette Kellerman as Merilla, Queen of the Sea. After she discovers a prophecy in a book at the bottom of the ocean she embarks on an adventure in a quest for immortality. The ensemble of characters includes a dashing prince, an evil king, pirates, Vikings, and knights.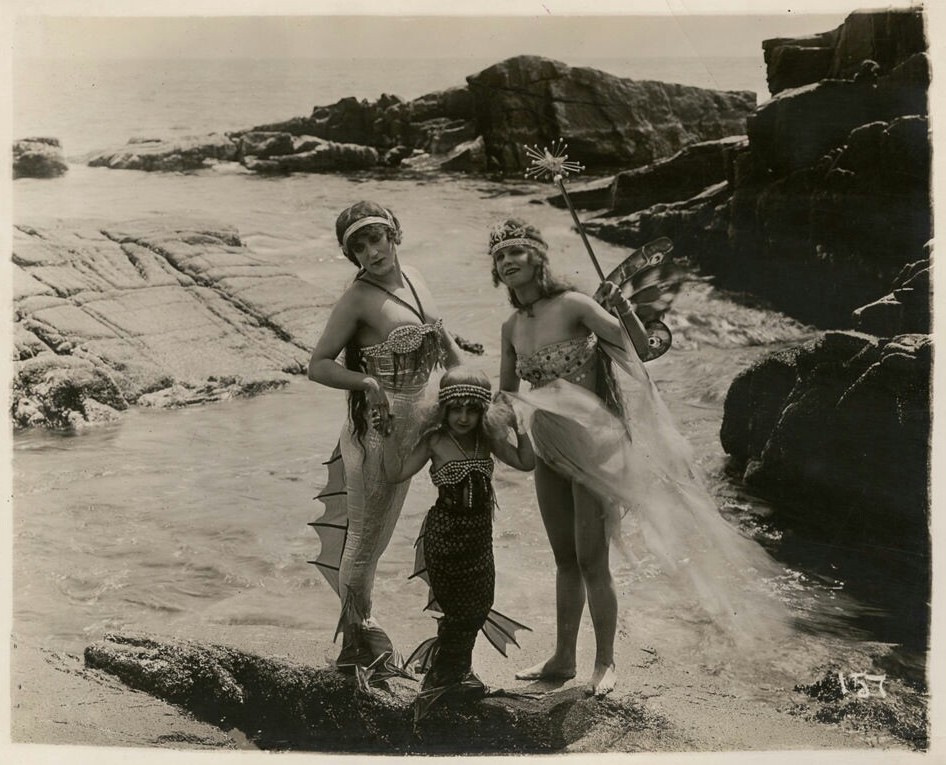 Along with sinking a full-size Viking ship off Great Head, the action included Kellerman walking a steel cable tightrope above a small cove at Schooner Head, doing a high dive, sword fights, and the detonation of a 75-foot stone tower created especially for the production.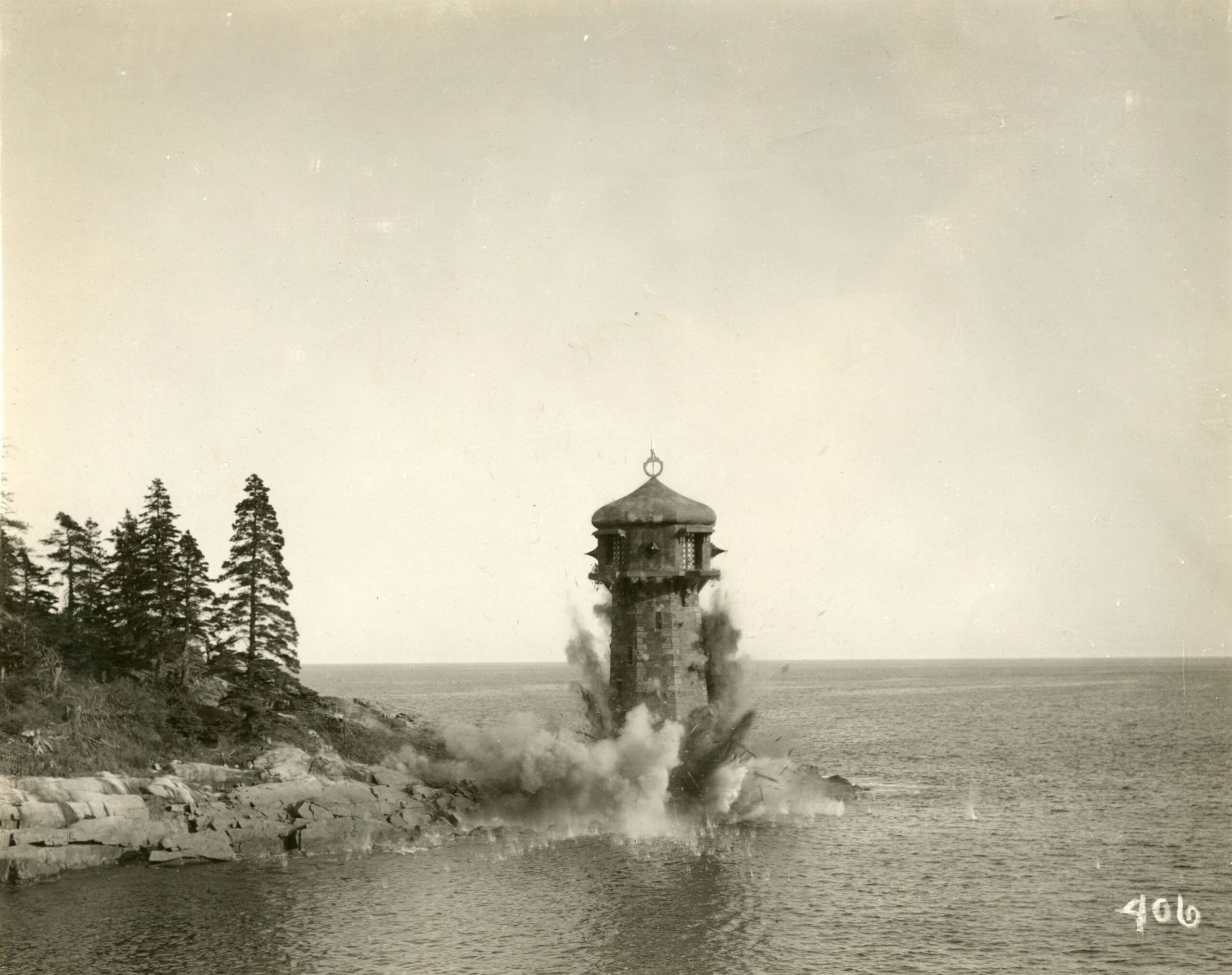 In a practice widely divergent from today's expectations, spectators crowded the cliff s along Ocean Drive to watch the filming, many paying premium prices for the best vantages. All the money raised went to local charities.
Maine's unforgiving climate took its toll during filming. A medical crew was constantly on the set to deal with emergencies and injuries from falls on the slippery rocks. "Bar Harbor is amazed at the endurance of the mermaids and mermen. They remain in the cold water for hours, while even the native here cannot remain more than a few minutes," reports a story in the Bar Harbor Times.
In addition to filming on Mount Desert Island, crews also shot scenes in Jamaica, Bermuda, California, Mexico, and Florida.
While scores of great still photographs and copies of the posters remain, the film itself, some five reels in length, is officially "lost to history." The type of film used had a very short shelf life. No known print exists although historians hope that one day a copy will turn up in a dusty attic or basement somewhere.
Still photographs from the making of the silent film Queen of the Sea, in 1917 at Sand Beach and Schooner Cove in what is today Acadia National Park. PHOTOS COURTESY OF BAR HARBOR HISTORICAL SOCIETY.
LIGHTS! CAMERA! ACTION! ACADIA! Four major motion pictures were filmed at least partially on Mount Desert Island and/or in Acadia National Park in the last four decades. They include Cider House Rules, at Sand Beach, Pet Sematary in woods on Acadia Mountain, Storm of the Century in Southwest Harbor, and Shutter Island at Otter Cliffs. Below are scenes from Cider House Rules.
Commercial Filming Requires a Permit
All national parks allow commercial filming and photography when they avoid conflict with the public's use and enjoyment and do not pose a risk to the environment. Between five and 15 commercial filming permits are issued in Acadia annually.
The permit system ensures that the number of people and vehicles, amount of equipment, and activity portrayed remains appropriate for the location. Permits also control the hours when such activity can happen.
Acadia National Park has been the setting for television commercials by major automobile manufacturers such as Cadillac, an Old Milwaukee beer commercial, and catalog shoots for companies such as Old Town Canoe and L.L.Bean. Network television shows such as The Today Show have also produced segments about and from Acadia.
An application for a commercial filming permit can be found online at nps.gov/acad/ web page under the "Plan Your Visit" tab.
EARL BRECHLIN is Friends of Acadia's Communications Director.