Area residents and visitors are encouraged to become "Acadia's boots-on-the-ground," to show appreciation for the hiking trails on National Trails Day, Saturday, June 1. Participants can select from light maintenance projects, working on improving drainage along the Canon Brook Trail, disassembling outdated log cribbing on the North Ridge Trail on Champlain Mountain, or taking a guide walk with park trail foreman Gary Stellpflug on the Valley Trail to observe progress on major reconstruction work there.
There is no charge for the events.
Those interested are asked to assemble at Park Headquarters on Eagle Lake Road (Rte. 233) in Bar Harbor for a pastries, fruit, coffee and juice 7:45 – 8:20 a.m. Vans will depart for projects at 8:30 a.m. Tools, transportation, and training will be provided. Please wear clothing and footwear appropriate for your choice and for the weather.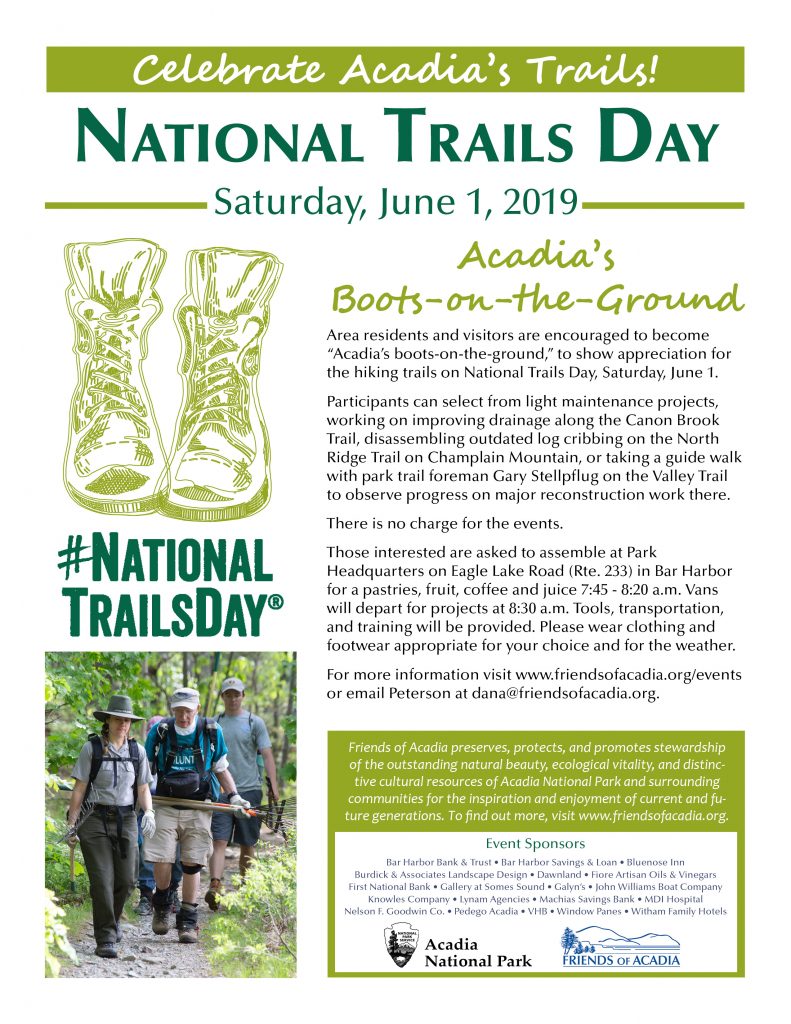 For more information visit www.friendsofacadia.org/events or email Peterson at dana@friendsofacadia.org.