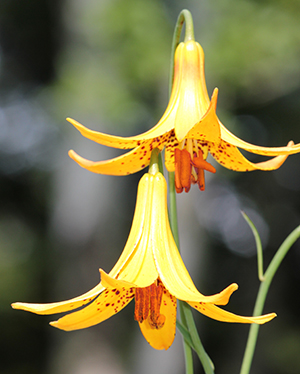 A Unique Educational Resource in Acadia
Created and maintained by volunteers, the Wild Gardens of Acadia offer park visitor an award-winning microcosm of Acadia's uniquely varied plant communities in a serene brookside setting. The Wild Gardens include over 400 plant species, all indigenous, in twelve sections designed to represent natural plant communities found within Acadia National Park. Mountain, heath, seaside, coniferous forest, and eight other habitats are represented.
Volunteers at the Wild Gardens of Acadia help maintain the gardens, guide visitors, and care for the grounds. Volunteers also work on interpretive materials for the Gardens, such as the popular "Quick Guide to Common Ferns of the Wild Gardens of Acadia" and educational activities such as "Art in the Gardens." For more information, contact Stephanie Clement at 207-288-3340 or use our volunteer information request form.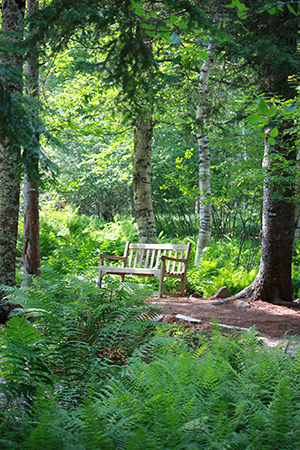 The Gardens not only enhance understanding of native plants and their habitats but also foster stewardship—ensuring that parks and gardens continued to be sustained through volunteers and private philanthropy. This tremendous volunteer effort has been recognized by awards from the Garden Club of America, the New England Wild Flower Society, the Garden Club Federation of Maine, the National Council of State Garden Clubs, the Massachusetts Horticultural Society, and a Certificate of Appreciation to the Wild Gardens of Acadia committee from the National Park Service. In 2011, the Wild Gardens of Acadia celebrated its 50th anniversary.
In 2010, the Wild Gardens of Acadia became an official committee of Friends of Acadia. The Gardens are still maintained primarily by volunteers, along with a head gardener and an intern sponsored by Friends of Acadia; they plant, study, collect, propagate, label, and fundraise. This newly formalized relationship offers stability and assistance that will allow the Wild Gardens of Acadia to thrive for the next 50 years and beyond.
Each June, the volunteers of the Wild Gardens of Acadia hold a benefit plant sale at St. Savior's in Bar Harbor, from 9 a.m. to noon. Offerings include native plants, vegetable seedlings, herbs, annuals, and perennials, which are donated by local nurseries, private estates, and the WGA volunteers. The sale is held rain or shine. All proceeds help support the Wild Gardens of Acadia.
To support this program, contact Lisa Horsch at 207-288-3340 or lisahorsch@friendsofacadia.org.
Visitor Information for the Wild Gardens of Acadia »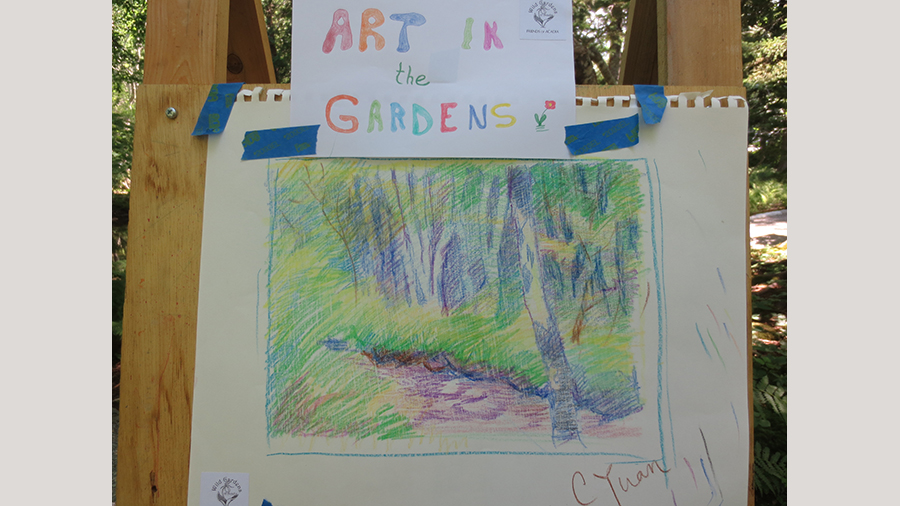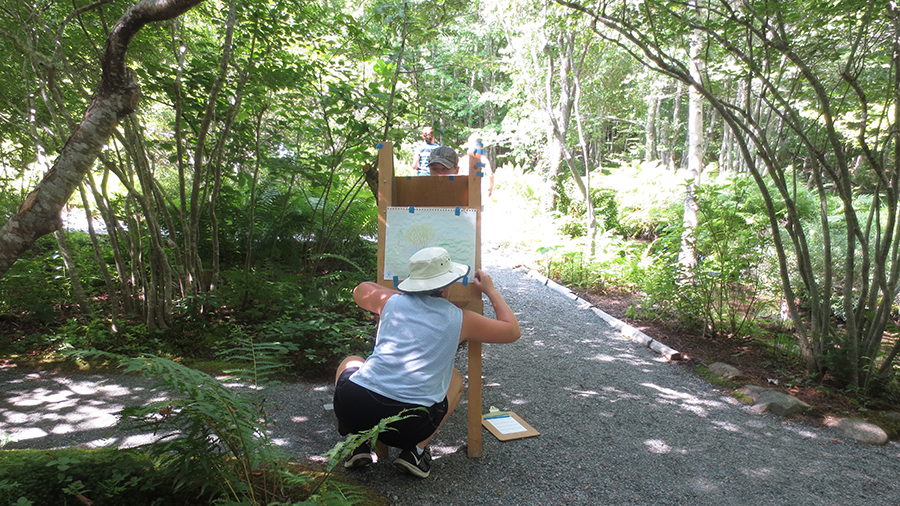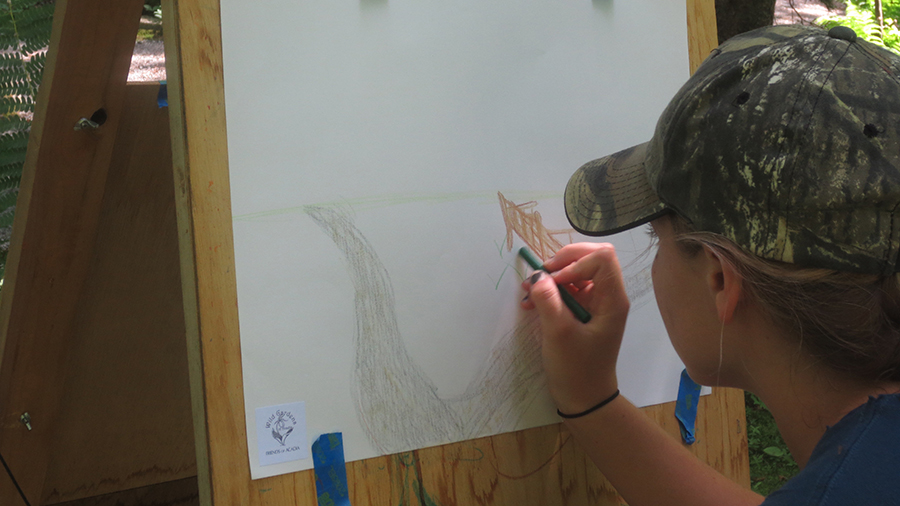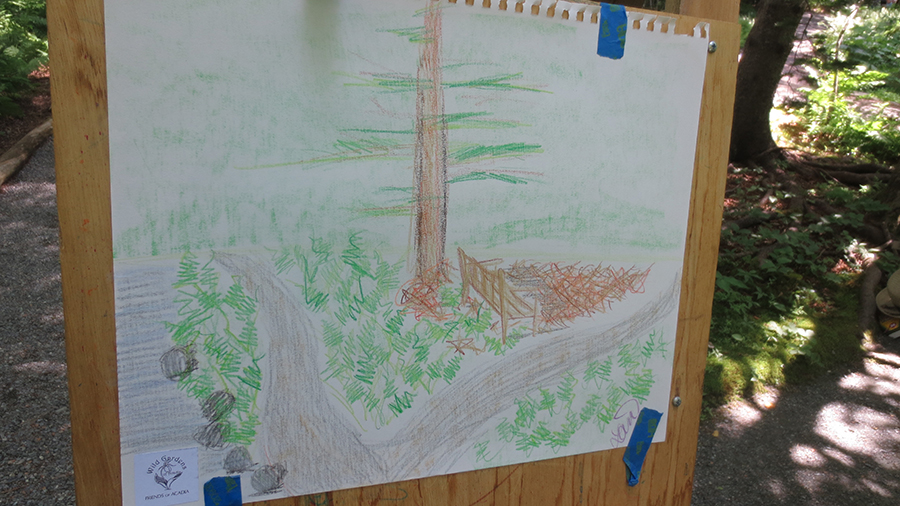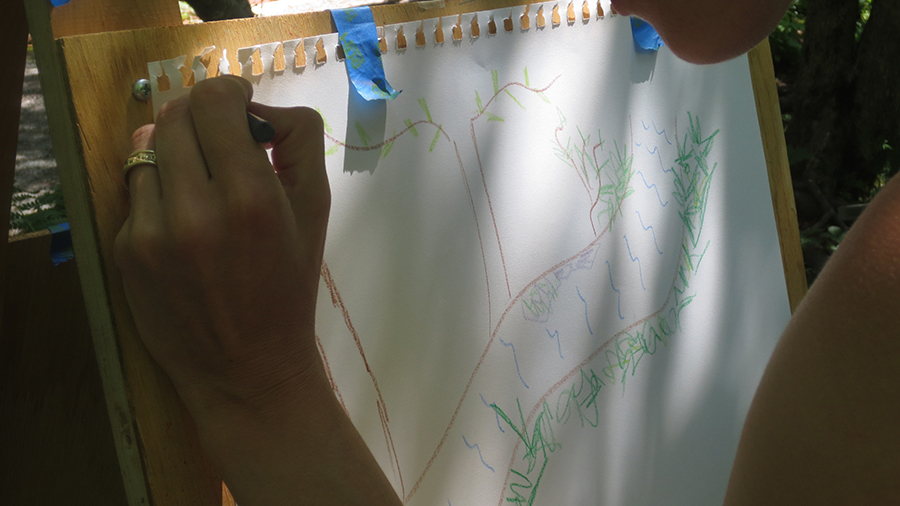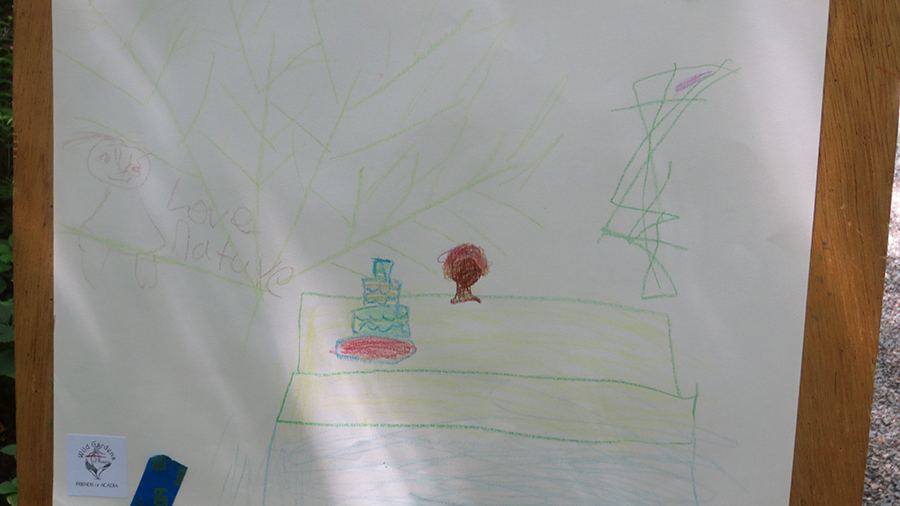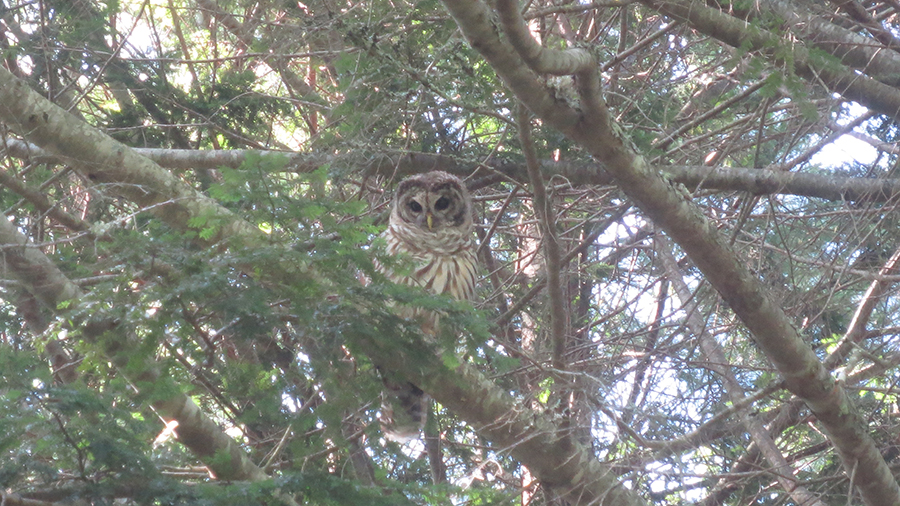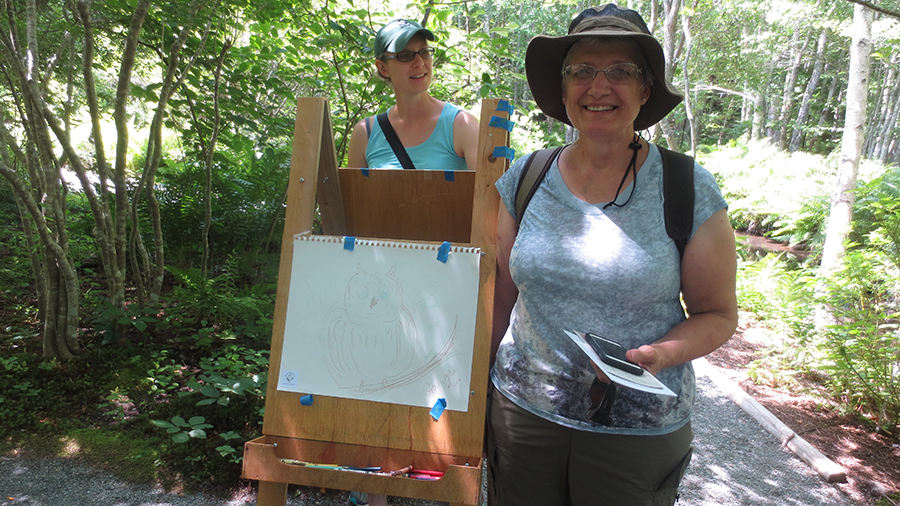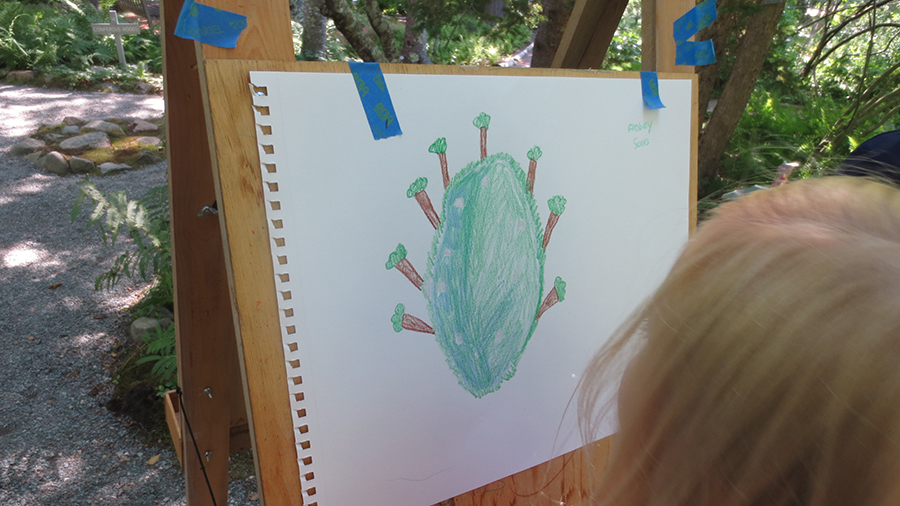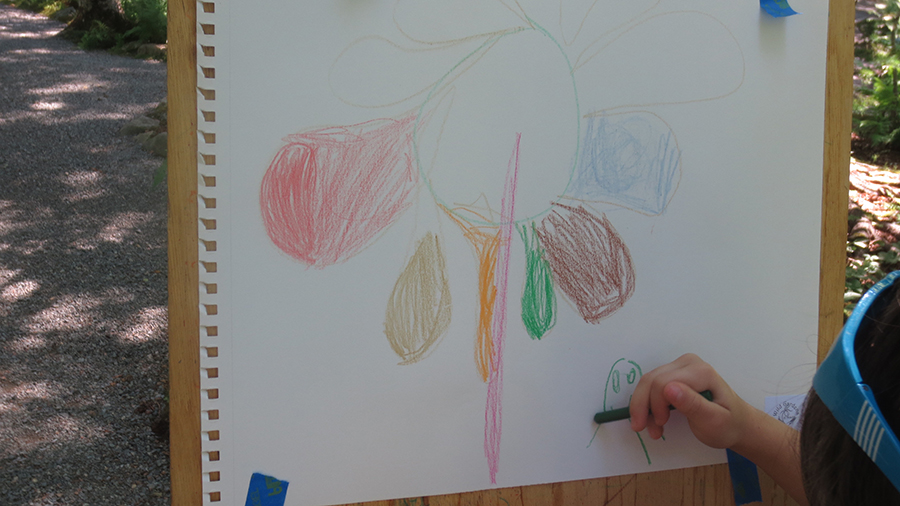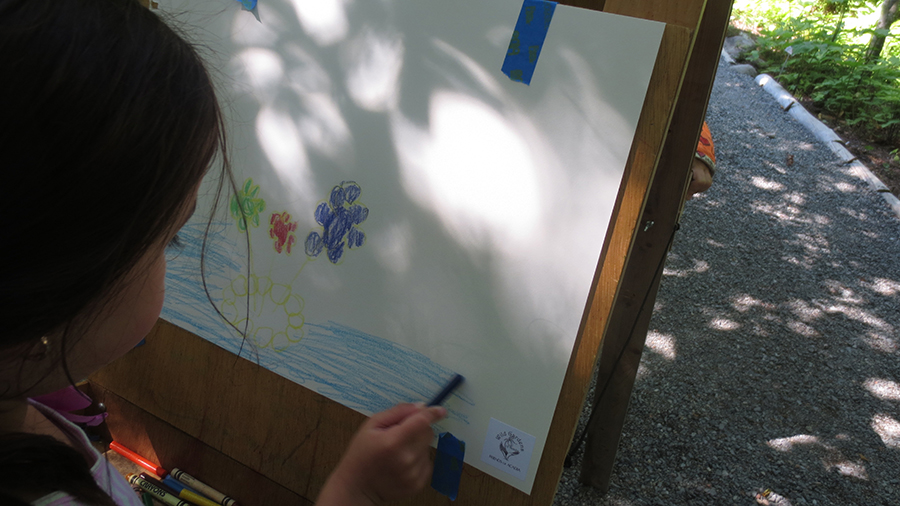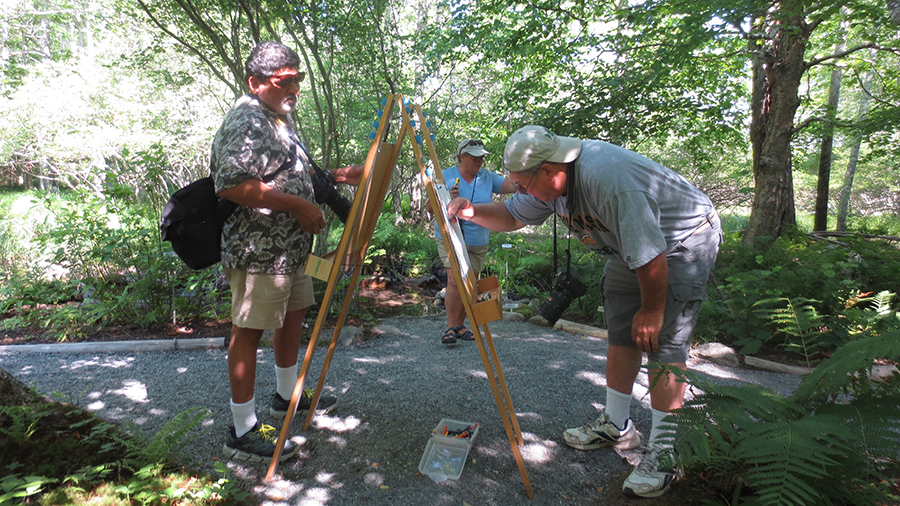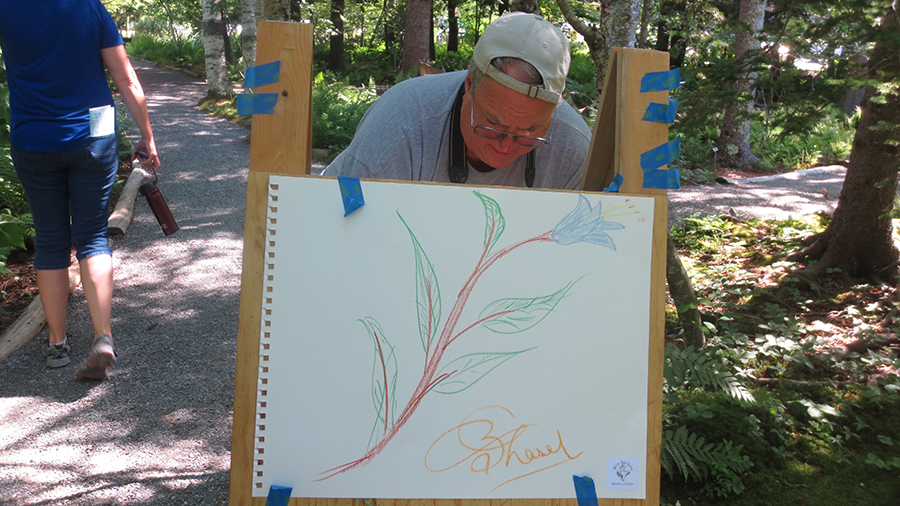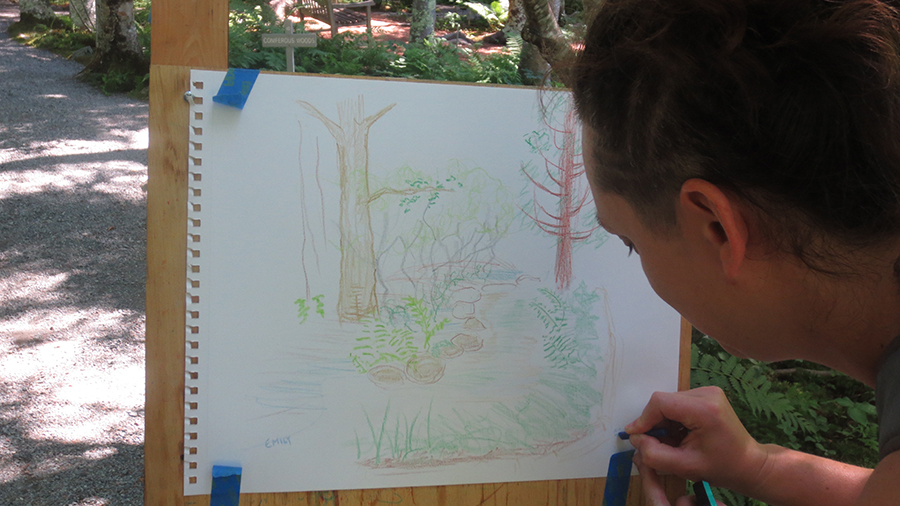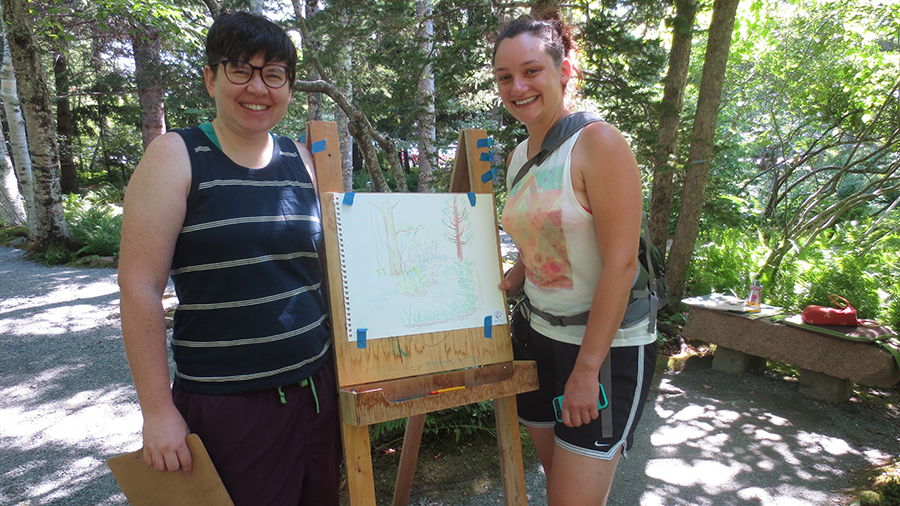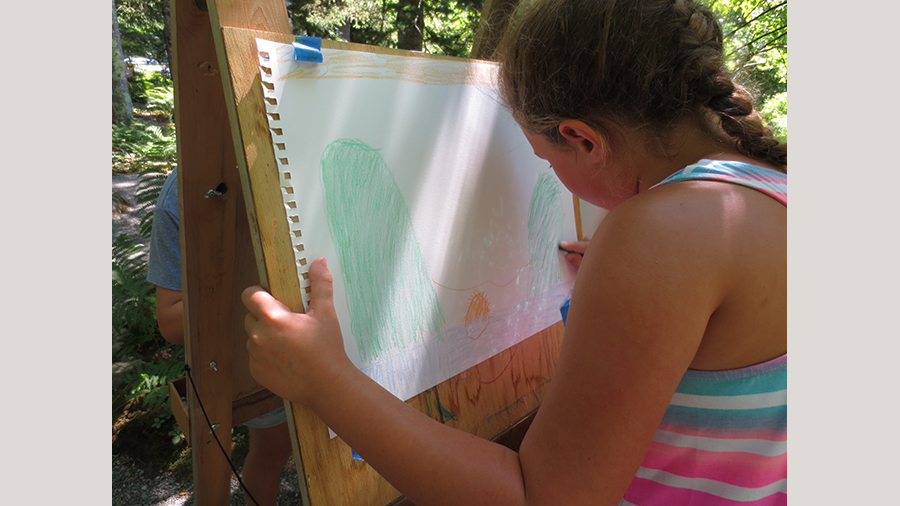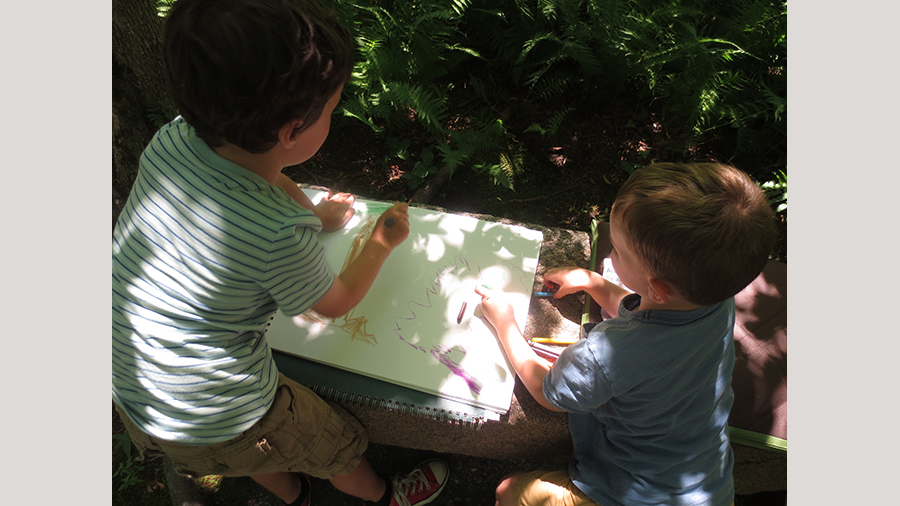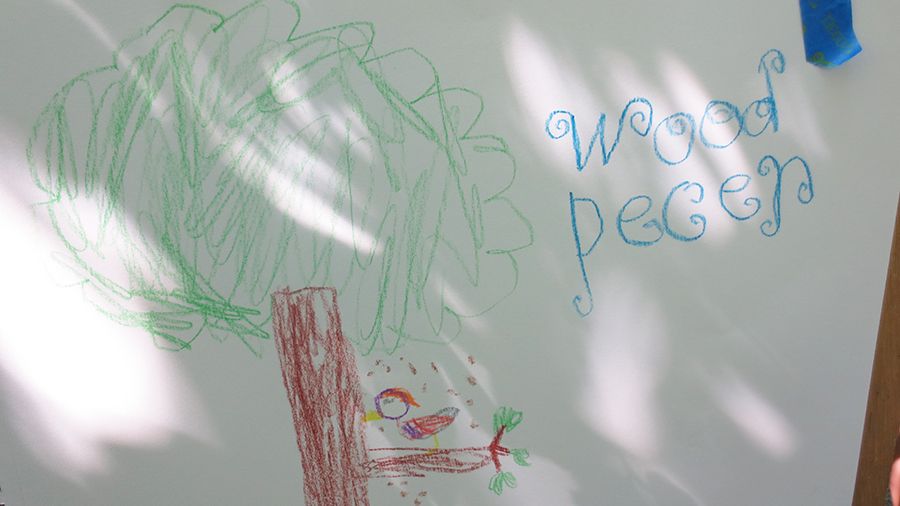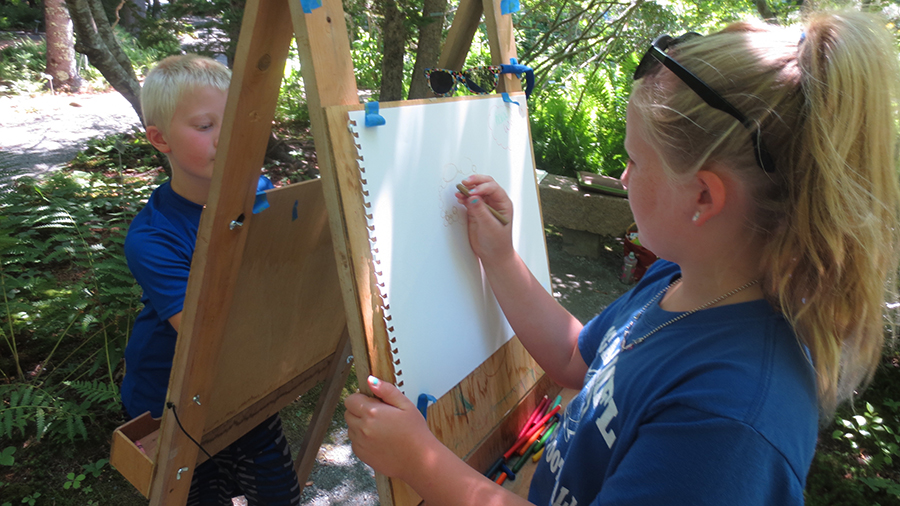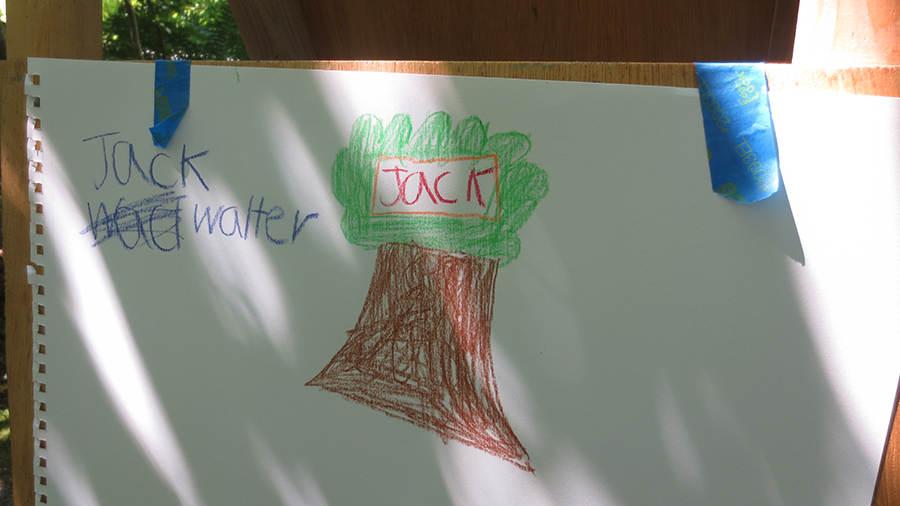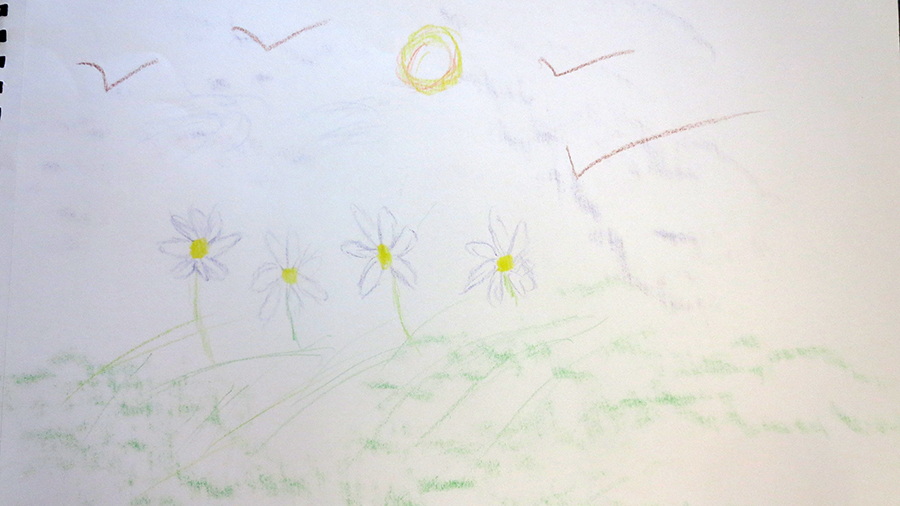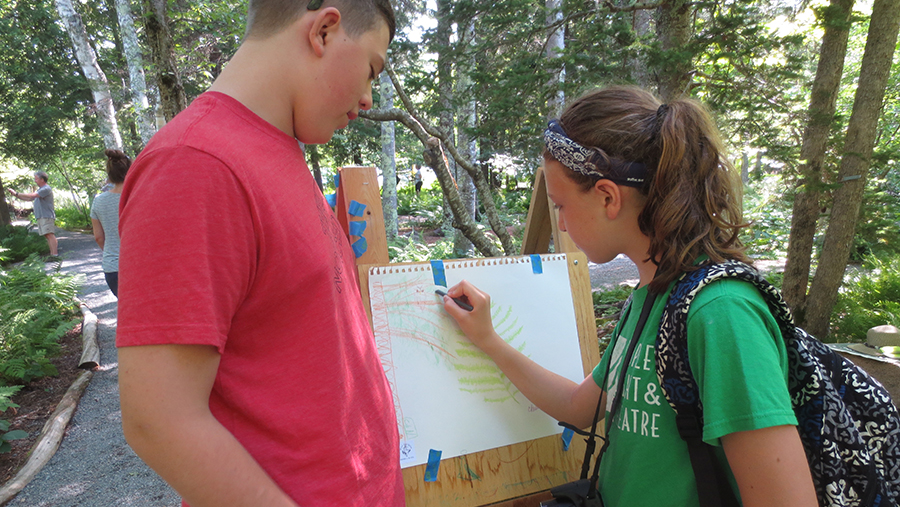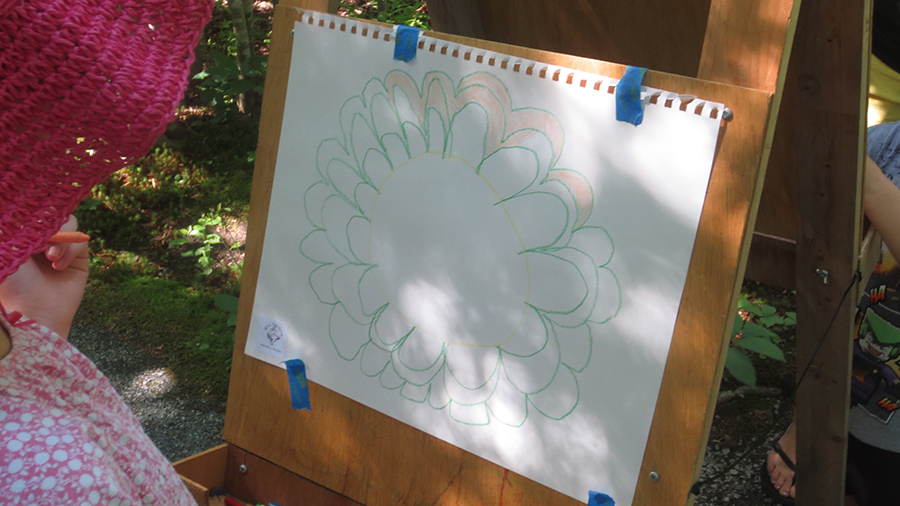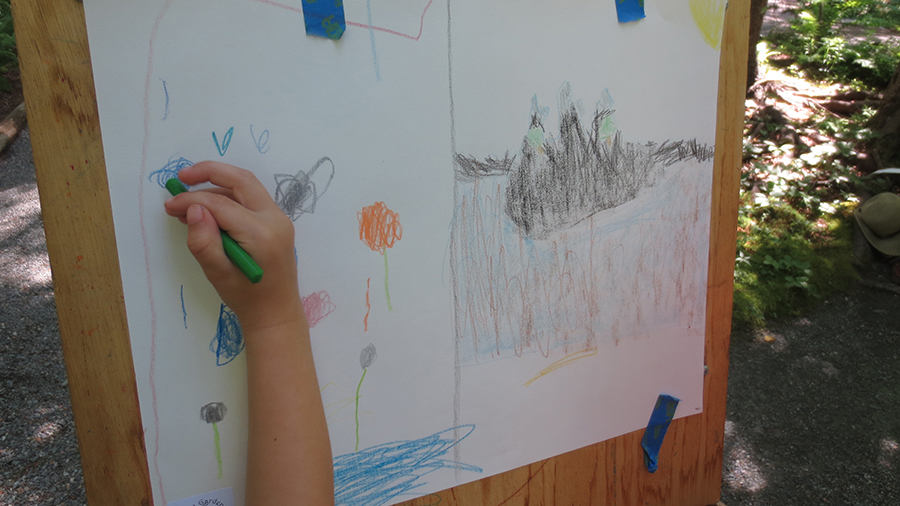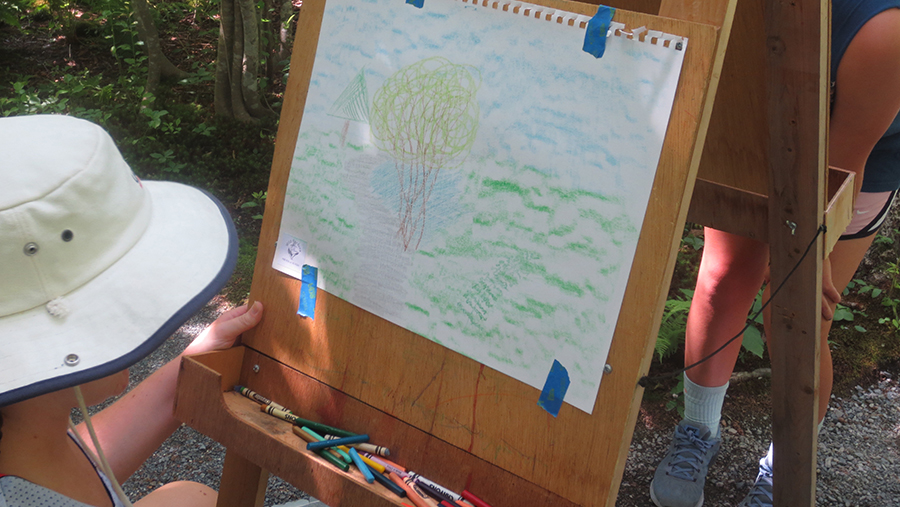 All "Art in the Gardens" photos by Phyllis Mobraaten