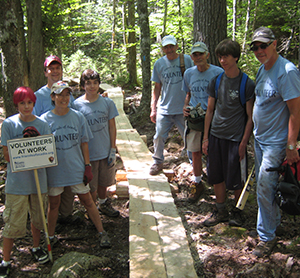 Due to ongoing transportation and social distancing restrictions during the coronavirus pandemic, we are unable to offer drop-in volunteering to the public at this time.
Volunteering for Acadia
Acadia National Park was created by the individual efforts of people who loved this place and were motivated to care for it. Today, you can be a part of this legacy by volunteering in the park with Friends of Acadia. Whether you volunteer for a few hours, a few months, or year after year, you'll see a new side of Acadia, feel a deeper connection to the park, and leave this national treasure a little better than you found it.
Many hundreds of volunteers contribute thousands of hours each year on essential projects. Together, they make a real and lasting difference for Acadia National Park.
"I see the impact of our Friends' efforts every time I walk the trails, ride the carriage roads, or catch the Island Explorer. We could not have made the tremendous improvements of the past twenty-five years without them. From both a park manager's and park lover's view, I am deeply grateful to Friends of Acadia." —Jim Vekasi, Acadia National Park Chief of Maintenance from 1992 through 2011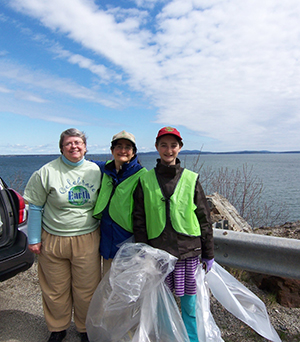 There are many different ways to put your particular skills and interests to work for the park:
For more information about volunteering in Acadia, please contact Stephanie@friendsofacadia.org.