---
MARY BOËCHAT, Development Officer
Mary manages the donor database and records, provides backup to the senior development officer for the Friends of Acadia Benefit, and assists with membership, annual giving, annual programs, and donor events. Before moving to Maine in 1991, she worked in the communications field for seven years and was a financial writer on Wall Street. Mary lives in Brooklin with her family and loves sailing with them on Eggemoggin Reach. She holds a B.A. in French from Wheaton College.
Contact: mary@friendsofacadia.org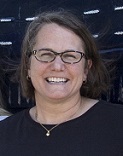 STEPHANIE CLEMENT, Conservation Director
Stephanie has served as Conservation Director for Friends of Acadia since 1997. She oversees all of Friends of Acadia's programs, with primary responsibility for FOA's advocacy, transportation, and resource management issues. Stephanie is also the primary contact with park staff for many FOA park policy initiatives and serves as the principal liaison with community officials. She is a part of the Staff Core Management Group and works with the Centennial Task Force, Balanced Use Task Force, Wild Gardens of Acadia Volunteers, and the Natural Resources Protection Committee. Stephanie serves on the boards of directors for the Bar Harbor Chamber of Commerce and Downeast Transportation, the operator of the Island Explorer bus system. She graduated from Colby College with a B.A. in Biology/Environmental Studies, and from the University of Vermont with an M.S. in Natural Resources Planning. Stephanie lives in Bar Harbor, adores dogs of every kind, and enjoys participating in community theater.
Contact: stephanie@friendsofacadia.org

LISA HORSCH CLARK, Director of Development and Donor Relations
Lisa directs fundraising efforts for Friends of Acadia, working primarily with individuals, foundations, and corporations wishing to make charitable gifts to support capital and special projects. She specializes in estate and planned giving, and leads the development office in running a low-cost, efficient development program. Lisa joined the staff in 2005, leaving a long-time career in fundraising in higher education to raise funds to preserve and protect our beloved park. She can often be found hiking Acadia's trails and biking or skiing on the carriage roads with husband Bob and daughter Grace. Lisa holds a B.B.A. in International Business and French from James Madison University, and an M.B.A. from James Madison University.
Contact: lisahorsch@friendsofacadia.org
ASHLEY L. CONTI, Acadia Digital Media Team Coordinator
Ashley joined FOA in 2018 after working as a photojournalist for more than ten years. She is the team lead for the Acadia Digital Media Team, coordinating hiring, scheduling, and project production for the seasonal team. She also works year-round, photographing FOA events and assisting the Digital Media Manager in the production of visual content for the FOA Journal, website, and social media. Ashley has a BA in photojournalism from Rochester Institute of Technology, where she was also the starting goalkeeper for the school's women's soccer team. An avid hiker, Ashley set and completed a goal to hike and photograph every trail in Acadia in one season in 2020. When not behind a camera, she can be found crawling through mud at Obstacle Course Race events, running an absurd number of miles for fun, or hanging out with her energetic Brittany Spaniel, Ronix.
Contact: ashley@friendsofacadia.org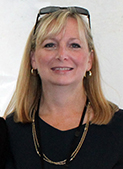 SARAH JANE CURTS, Accounting Manager
Sarah works with the director of finance and administration. She serves as the contact person for the board of directors, manages accounts payable, prepares reconciliations, and assists with the annual audit. Sarah joined the staff in 2012 after serving for ten years as office manager for the Marine Environmental Research Institute. She enjoys cooking, knitting, and spinning. In summer she loves to kayak and year round can be found watching cross country and track and field events. She lives in Ellsworth with her son Tim.
Contact: sarah@friendsofacadia.org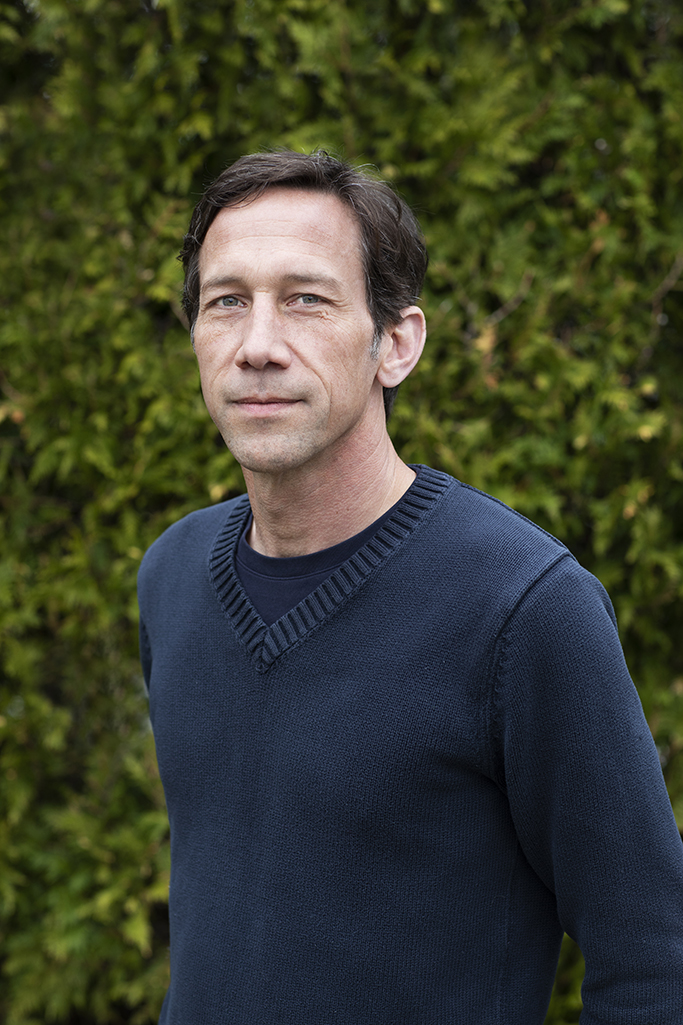 BRIAN HENKEL, Wild Acadia Project Coordinator
The Wild Acadia initiative is a collaboration between Acadia National Park and Friends of Acadia that takes a watershed-based approach to improving degraded ecological conditions in and around Acadia National Park. Within this collaboration, Brian works with park staff and area partners such as university faculty, students, local towns, and conservation non-profits to collect data, assess resource conditions, plan and initiate projects, and coordinate efforts of the park and stakeholders. The Wild Acadia initiative strives to improve ecological integrity, increase resilience, and maintain the cultural authenticity of the park and surrounding community resources. Brian is a graduate of the University of Texas at San Antonio with a BS in Civil Engineering. He has worked as a hydrologist in groundwater and surface water for more than 15 years.
Contact: brian@FriendsofAcadia.org
JASON IRWIN, Vice President of Finance and Administration
Jason Irwin is FOA's Vice President of Finance and Administration, stepping into the post vacated by the retirement of Dianna McDowell. Irwin is a resident of Mount Desert, a native of Maine, and a graduate of the University of Southern Maine. He is a CPA and comes to FOA with a wide range of prior experience. As VP, Irwin is a key member of FOA's leadership. He is responsible for several areas including all of FOA's financial management functions, and human resources. Prior to joining FOA, Jason served as Controller at the Jackson Laboratory and Central Vermont Medical Center.
Contact: jason@friendsofacadia.org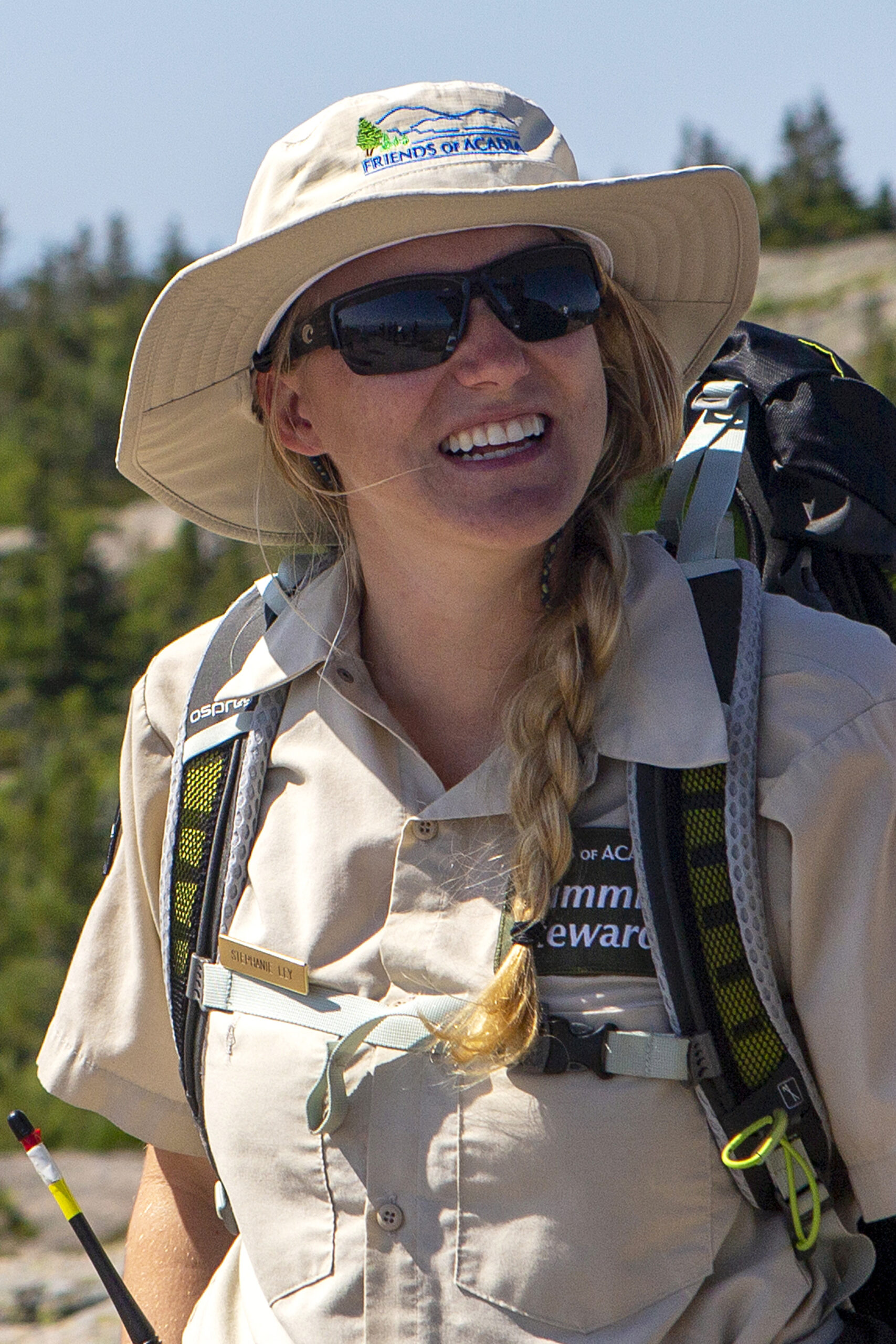 STEPHANIE LEY, Summit Steward Coordinator
Stephanie joined FOA seasonally as a Cadillac Summit Steward in 2016. In 2017, she was promoted to the coordinator position when the Summit Steward and Ridge Runner programs merged. Ley coordinates with multiple park divisions to assist staff in protecting Acadia and educating visitors on Leave No Trace principles. One of her favorite perks of the job is meeting visitors from all over the world on top of Cadillac Mountain. After graduating with a Bachelor of Science in Forest Resources and Conservation from the University of Florida, Ley began her career at the Florida Forest Service. Before settling in Maine, she lived in Flagstaff, AZ, where she worked at Walnut Canyon National Monument. Ley never tires of hiking and kayaking in Acadia, but in winter she often travels internationally and to visit family.
Contact: stephley@friendsofacadia.org
DAVID MacDONALD, President and CEO
David joined Friends of Acadia in 2012 after a twenty-year career in land conservation at Maine Coast Heritage Trust. A long-time resident of Somesville and 1982 graduate of Mount Desert Island High School, David has been exploring the trails, woods, and waters of Acadia for most of his life. He volunteers with many local organizations, including the Mount Desert Land & Garden Preserve, the Pleasant River Wildlife Foundation, the Schoodic Institute, and the Somes-Meynell Wildlife Sanctuary. David loves spending as much time as possible on boats, bikes, skis, and skates (and very occasionally a skateboard or snowboard), enjoying the outdoors and the great State of Maine with his wife, Caroline, daughter Eliza, and son Jesse.
Contact: david@friendsofacadia.org
Marisa Marinelli, Senior Development Officer for Major Gifts and Events
As Senior Development Office for Major Gifts and Events, Marisa works with individuals, businesses, and partners to raise funds to help preserve and protect Acadia National Park and plans and executes the Friends of Acadia's Annual Benefit. Marisa has been a nonprofit fundraiser and event planner for 15 years, working with esteemed organizations such as American Repertory Ballet, Paul Taylor Dance Company, and the New York City Ballet. Most recently, she was Associate Director of Special Events at The Jackson Laboratory, and prior to that served as Advancement Officer at Mount Desert Island (MDI) Hospital. Marisa's passion for working with nonprofits was inspired by her love of the arts, particularly dance and theater. You may have caught her performing locally with the New Surry Theatre, the Barn Arts Collective, or the Robinson Ballet. She is also involved in holistic wellness and macrobiotic cooking, and worked as Director of Events and Marketing for the Kushi Institute in Becket, MA, before discovering MDI in 2015.
Contact: marisa@friendsofacadia.org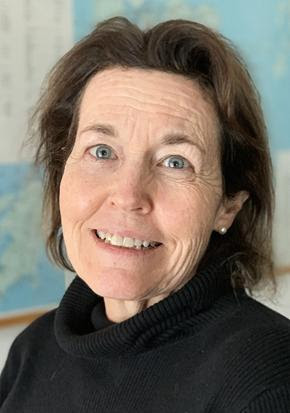 Lee McWilliams, Development Officer
Lee works with members, donors, sponsors, volunteers, and community partners. She supports membership development, annual giving, program activities, and annual events. Lee joined us after nine years at Northern Light Health as a grant consultant. She came to Maine more than 30 years ago and has worked extensively with nonprofits in the areas of education, health, food insecurity, and the arts. Lee enjoys cooking, birding, and traveling to see her two grown children. She holds a BA from Trinity College and an MA from Georgetown University.
Contact: lee@friendsofacadia.org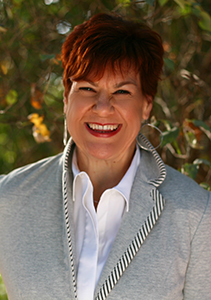 Lori Schaefer, Communications Director
Lori leads the communications department at Friends of Acadia. She serves as the editor of the Friends of Acadia Journal, manages media relations and online presence, and collaborates with program and development staff and park partners on their communications' needs. She also leads the collaborative effort to develop and implement a member-friendly strategic communications plan to further Friends of Acadia's mission and strategic priorities.
Lori brings 20+ years of experience in strategic communications, outreach and public affairs from her diverse background working for the Minnesota state legislature, leading a nonprofit economic justice think tank, working as a journalist, and most recently running her own marketing firm in Portland. Acadia is Lori's heart place and you're most likely to find her hiking her favorite trails in all seasons. Lori is an avid traveler, a health and wellness coach, and enjoys exploring new areas of Maine off the beaten path. As the newest member of our team, she looks forward to making Mount Dessert Island home.
Contact: lori@friendsofacadia.org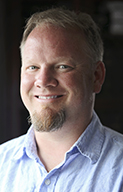 MIKE STAGGS, Office Manager
Mike organizes and coordinates office operations and procedures, ensuring efficiency in all operations. He also provides technical support, assessment, and maintenance of computers, office equipment, and furniture. Mike first came to Maine in 1990 as a northbound thru-hiker on the Appalachian Trail and hasn't left since. He joined the staff in 2000 after serving as a buyer for Cadillac Mountain Sports for six years. A native of Pennsylvania and a graduate of College of the Atlantic, he enjoys sailing, diving, gardening, hiking, biofuel cars, and big motorcycles. Mike is a notary, dedimus justice, USCG master captain, and divemaster. He has completed multiple long-distance trails including the Long Trail, Pacific Crest Trail, and Appalachian Trail. Mike loves a good adventure and has fought off pirates while sailing in the Caribbean. He lives in Town Hill with his wife, Lynn; son, Grayson; and cat, Elsie.
Contact: mike@friendsofacadia.org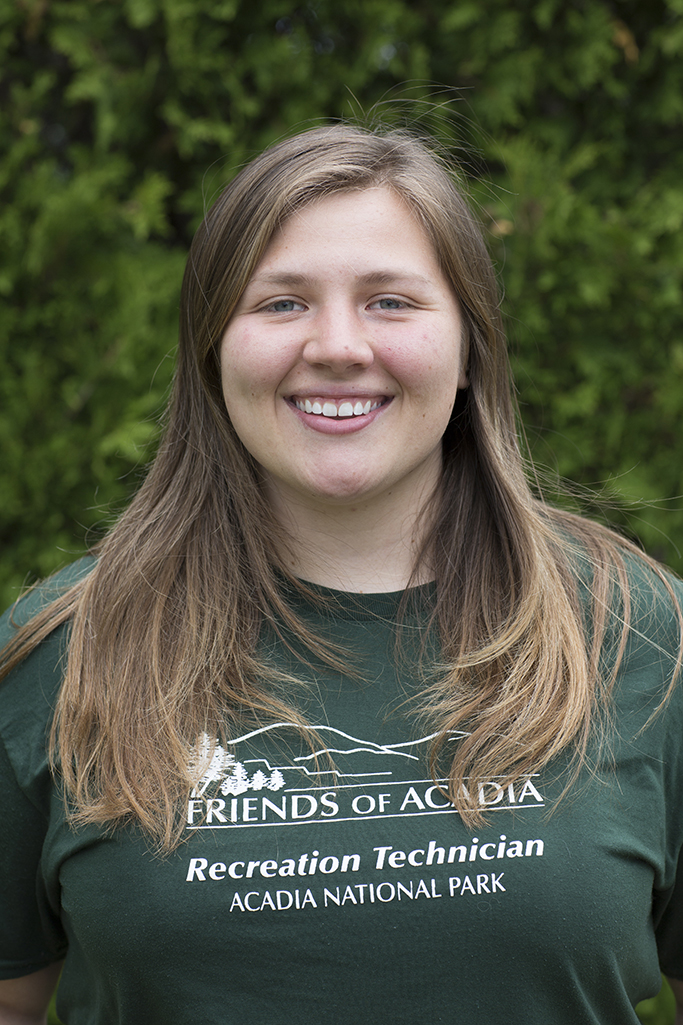 BECCA STANLEY, Recreation Technician Lead
Becca assists park staff in studying recreational use of Acadia National Park. She maintains electronic trail counters on carriage roads and trails, monitors traffic counters on entrances/exits onto Acadia's roads, and administers visitor questionnaires on an annual basis. Becca is FOA's full-time Recreation Technician Lead after working in the position seasonally for three years. In 2016, she received her B.S. in Natural Resources from Northland College in Wisconsin, and starting fall 2020; she will be attending the University of Maine for a Master's degree. Before joining FOA, Becca actively worked with the U.S. Forest Service as a wilderness ranger in the BWCA throughout Minnesota and as an undergraduate student researcher in Grand Canyon National Park. Becca loves hiking Acadia's peaks, swimming at Pond's end, playing chess, and recreationally hauling lobsters with her husband, Tim.
Contact: becca@friendsofacadia.org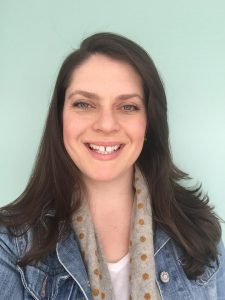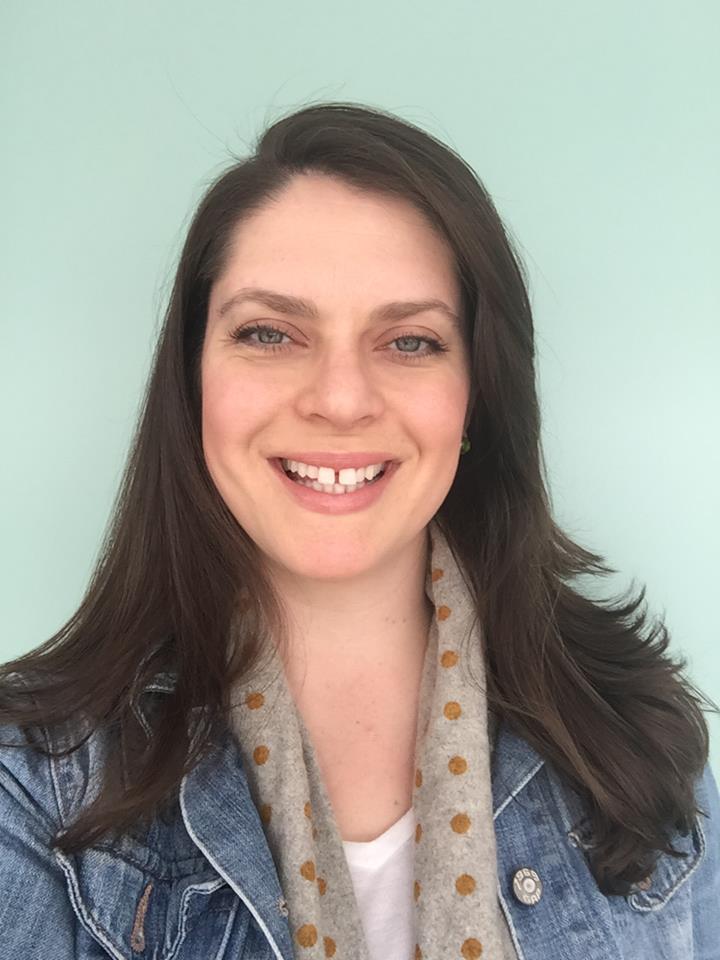 PAIGE STEELE, Conservation Projects Manager
Paige manages many of the Friends of Acadia youth engagement and volunteer programs, such as Acadia Quest, Outdoor Classrooms, Urban and Diverse Youth, Summit Stewards, Recreation Technician, Stewardship Volunteers, and the Acadia Winter Trails Association. Paige joined the FOA staff in 2014 after serving as the interpretive education associate at the Wells National Estuarine Research Reserve in Wells, Maine. She began work in and around Acadia National Park in 2004 as a registered Maine guide leading sea kayak, hiking, and biking tours. Paige grew up near Tulsa, Oklahoma, where her love for the outdoors was inspired by family trips to national parks. Her conservation career began as a volunteer naturalist at Oxley Nature Center before attending College of the Atlantic, where she met her husband, Zack. Paige and Zack married atop Cadillac Mountain and live in downtown Ellsworth with their son Henrick and daughter Quinlan.
Contact: paige@friendsofacadia.org
JULIA WALKER THOMAS, Digital Media Manager
Julia creates and produces Friends of Acadia's photo and video content, is the photo editor of Acadia: The Friends of Acadia Journal, creates assets for the website and social media presence, writes and distributes the monthly E-News, and supervises the Acadia Digital Media Team. Julia joined the staff in 2014 after graduating from College of the Atlantic. In addition to her classes at COA, she also studied photojournalism and outdoor leadership at Western Kentucky University, and documentary photography at the Salt Institute in Portland. A native of Sarasota, Florida, Julia is addicted to all things aquatic. She has lived on a WWII tugboat while working as a kayak guide on Block Island, spent two months paddling the Mississippi River from Illinois to New Orleans, and guided many backcountry paddling trips in multiple states. One of her favorite things about living on MDI are the long summer days that provide ample time for after-work swims in Acadia's wonderful lakes and ponds. In the fall she can be found canoeing up Northeast Creek in search of cranberries and in winter she can be found ice skating on Somes Pond.
Contact: julia@friendsofacadia.org
LISA WILLIAMS, Web & Design Associate
As part of FOA's Communication team, Lise uses her creative skills in both digital and print design including managing design for the FOA Journal and website. Her design work covers all FOA's departments including material for the website, social media, fundraising, marketing, conservation and education. Holder of art degrees from the University of Virginia and Vermont College of Fine Arts, Lise has more than twenty years of experience in art and design, both in the private sector and for non-profits. Growing up in Texas, she eventually moved Maine to reconnect with family roots. An avid hiker, kayaker and occasional runner, she enjoys all forms of outdoor pursuits including exploring scenic places with her wife and their three dogs. They have two grown daughters who love having Acadia nearby as an added bonus when visiting. One of Lise's guilty pleasures is eating gourmet popcorn while watching reality cooking shows.
Contact: Lisawilliams@friendsofacadia.org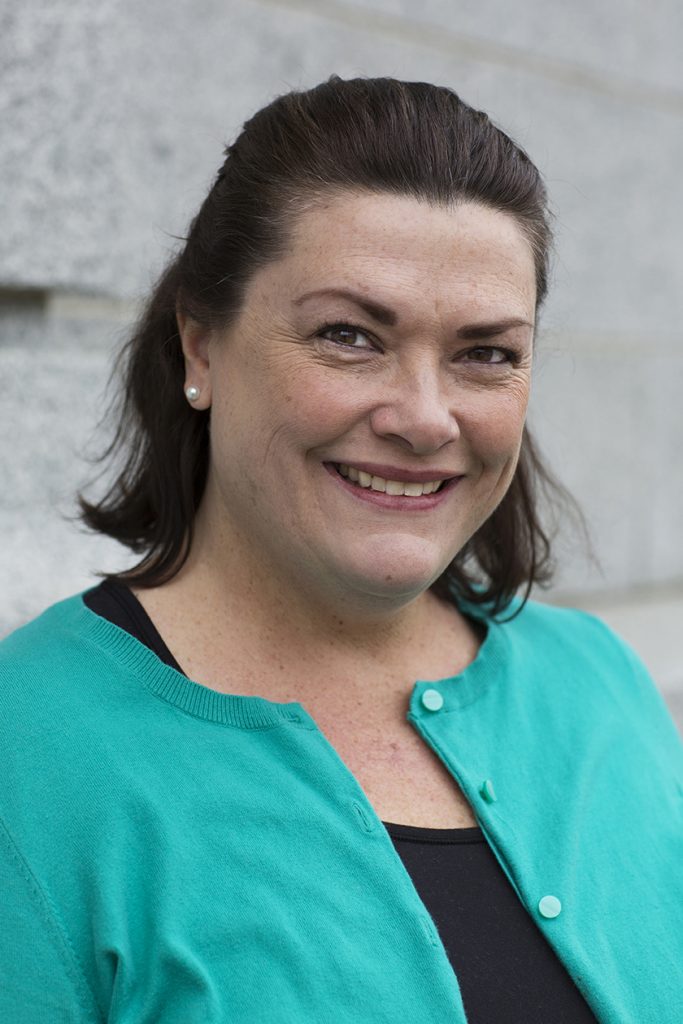 JOANNE WOOD, Development Assistant
JoAnne was born in England and raised in San Francisco, California. She moved to the Portland, Maine area in 2000 with her husband, Doug. After discovering that the Downeast region was truly their 'happy place' she joined Friends of Acadia in 2018. JoAnne's love of the environment and of the non-profit world lead her to enter the Maine Master Naturalist Program, from which she graduated in 2017. She loves being a volunteer teacher, showing off the many beautiful places Maine has to offer and promoting stewardship and the preservation of the precious resources we have here. JoAnne also loves birding and plant and animal identification. One of her favorite ways to observe animal behavior, specifically their movement through the environment, is by using scat and winter track identification. When she's not outdoors leading nature hikes or bird watching, JoAnne can be found spending time with her husband and their three dogs, or in her kitchen baking treats for friends and coworkers.
Contact: JoAnne@friendsofacadia.org