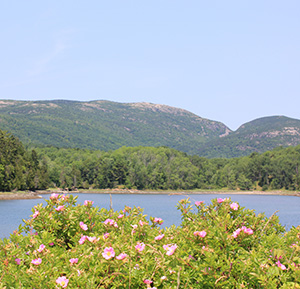 Citizen-advocates speak up for the park
Acadia National Park belongs to the American People—to all of us—and we believe it's our job and our right to remind lawmakers of their responsibility to care for the park, and Acadia's importance to our national and local economy, to our quality of life, and to the legacy we leave our children.
Friends of Acadia, together with the citizen-advocates of the Friends of Acadia Advocacy Network, is a dedicated voice for Acadia and a leader among friends groups nationwide in effective and appropriate advocacy practices. In 2010, the National Parks Conservation Association (NPCA) honored Friends of Acadia with its annual Marjory Stoneman Douglas Citizen Conservationist Award. The award recognizes FOA's conservation partnership with the National Park Service and our strong, effective advocacy for Acadia National Park.
The Friends of Acadia Advocacy Network
The Friends of Acadia Advocacy Network is open to all individuals who wish to be a stronger citizen voice for Acadia National Park and Mount Desert Island. Participants in the network receive timely email updates about opportunities to weigh in with federal and state lawmakers on issues important to Acadia National Park and the surrounding communities. Advocacy events and opportunities to comment on park plans will also be publicized via email alerts.
To Join the Advocacy Network, contact Stephanie Clement at 207-288-3340 or use our volunteer information request form.
Current Advocacy Alert:
Recent Advocacy Alerts: