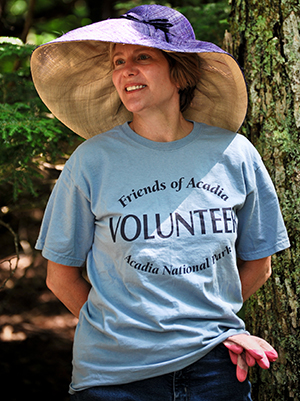 There are so many ways you can be a friend of Acadia. Since 1986 Friends of Acadia has been inspiring park lovers like you to give back to this magnificent place, and providing the tools and support to ensure that the park receives the most benefit from your efforts.
Why Friends of Acadia?
We're a leader. Friends of Acadia is not afraid to go out on a limb to solve Acadia's most pressing challenges, trying new approaches and piloting innovative programs. And we're successful and effective when we do—our track record demonstrates this.
We're a partner. Friends of Acadia works with other like-minded organizations, large and small, on programs that work for the good of Acadia National Park and the surrounding communities. These organizations know that Friends of Acadia is trustworthy, dependable, and "plays well with others."
We're a friend. Friends of Acadia represents the collective voice and resources of thousands of members, volunteers, and supporters who love Acadia National Park and want to help care for this precious place. We have a strong working relationship with the park because we have the park's best interests at heart.