Friends of Acadia is Hiring Now for 2022 Seasonal Positions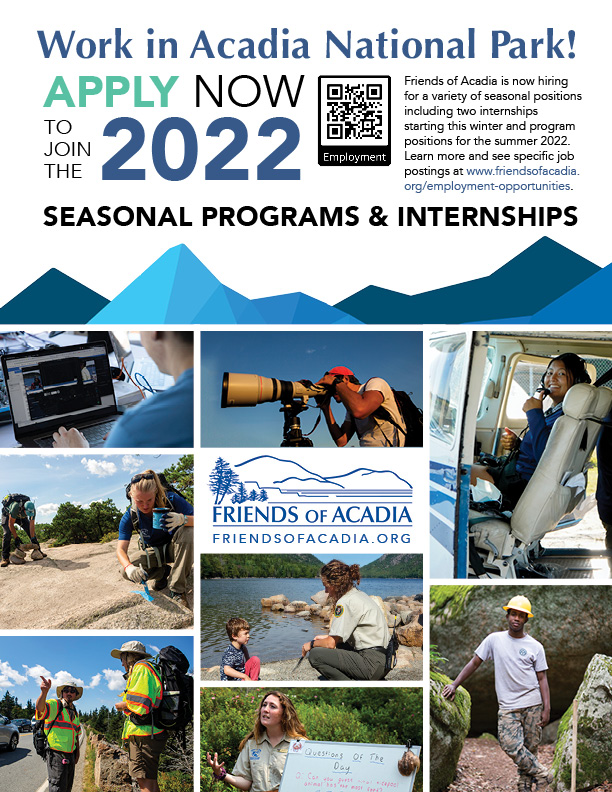 If you love Acadia National Park and are inspired to use your skills and experience to help protect and preserve on of our greatest national treasures, considering joining Friends of Acadia's seasonal staff. We are currently accepting applications for the 2022 season. See the links below for full job descriptions and application deadlines.
Seasonal Job Openings
Friends of Acadia employs a full-time staff of 19 people in our Bar Harbor office. We also support seasonal positions in our office and in Acadia National Park, both through direct employment and through grants to the park.