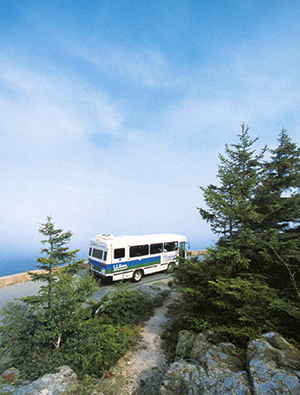 The National Park Service has two central mandates: to protect park resources and to provide for public use and enjoyment of them. But sometimes these goals are at odds: as the number of park visitors increase, they cause inevitable wear and tear on delicate ecosystems, cultural artifacts—and one anothers' park experience. Friends of Acadia works with Acadia National Park to identify resources that are negatively impacted by increasing park visitation, and develop innovative and long-term approaches to mitigating these impacts—to preserve Acadia's high-quality visitor experience for current and future generations.
For over a decade, transportation issues have been the main focus of Friends of Acadia's work on sustainable visitation. How can we enable more people to enjoy more of the park, while putting fewer cars on Acadia's scenic roads and less pollution into Acadia's air? Solutions include: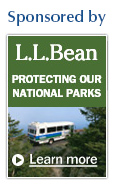 The Island Explorer »
Clean, free, and convenient transportation for all
The Acadia Gateway Center »
A regional transportation hub, providing many benefits
Village Connector Trails »
Leave your car behind and walk into the park!