We asked you to share your favorite Acadia memories using #MyAcadiaStory. We gathered these photos and stories as part of 2020's last fundraiser where one of FOA's generous donors matched all donations (up to $25K). It was a great success!
#MyAcadiaStory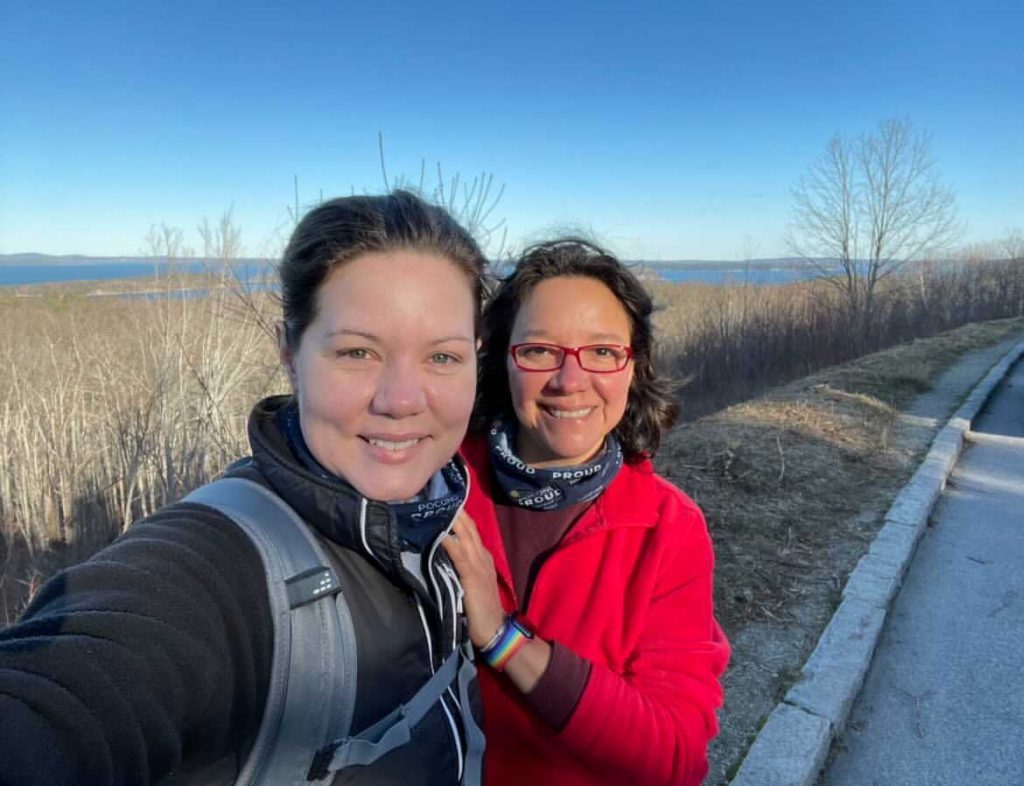 – Lisa Scully-Ortega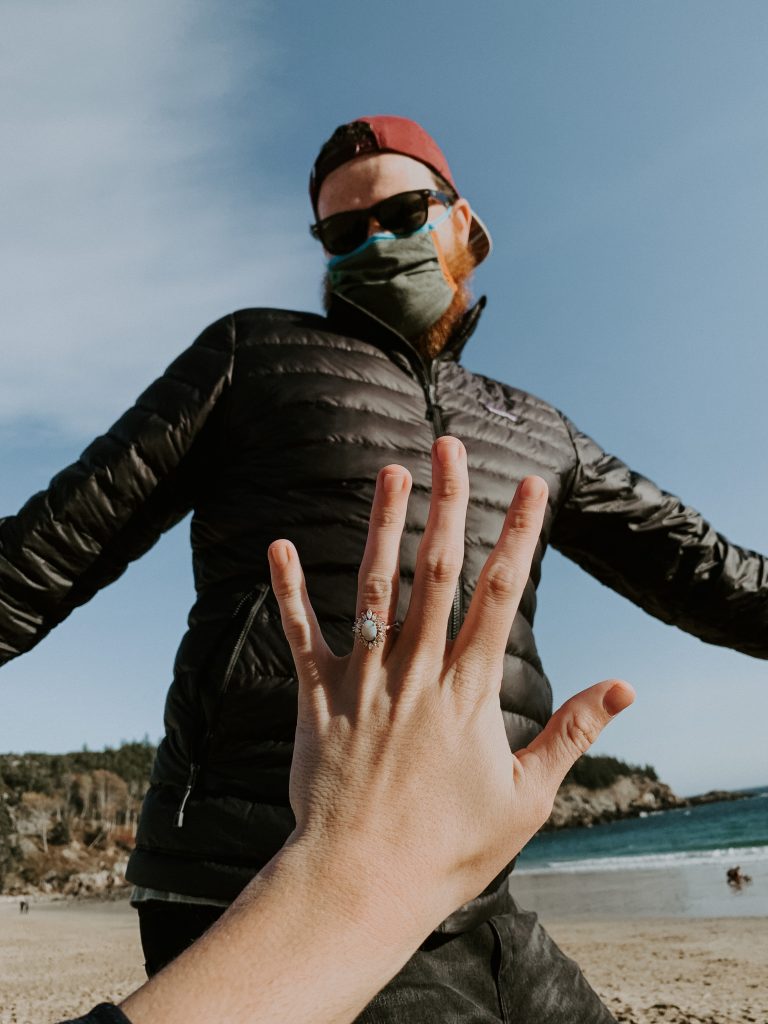 On our first day in Maine my boyfriend, Brian, and I went to Acadia National Park & hiked Precipe Trail. It was quite a sweaty hike but absolutely so much fun & STUNNING with all the fall colors. We got to the top & I started to take a video of the view. In the video, you can hear Brian ask if I want snacks…but instead of snacks, he pulled out a ring. He said a bunch of nice things, we both cried, and then he asked me to marry him! Acadia is special to us because it's the NP where we got engaged!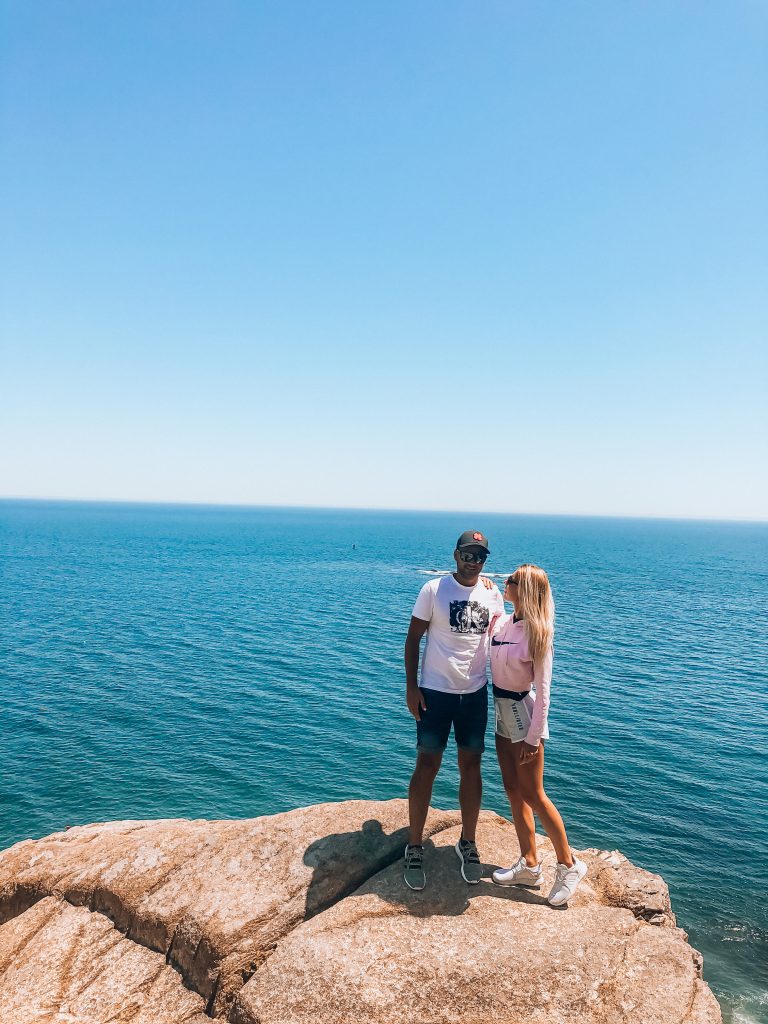 Acadia is the first national park in the USA we visited together as a couple. Beautiful experience. – Karolina & Filip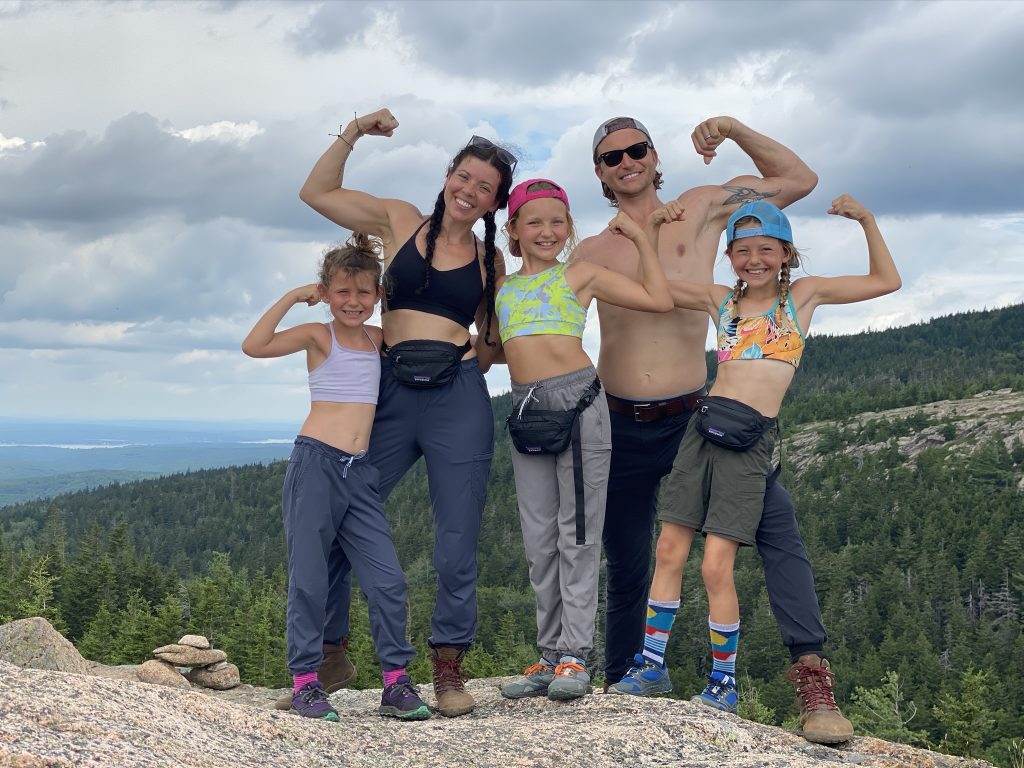 We spent 5 perfect days in Acadia National Park. Every day we started with watching the sunrise over cadillac mountain, hiked some of the numerous incredible trails, ate lunch on a summit overlooking the ocean and the park, and ended our day with a refreshing dip in the ocean at sand beach. The week we spent in Acadia was pure magic. We weren't prepared for the breathtaking sunsets over bar harbor, saltwater from the atlantic mixed with mountain freshness, creating a scent we wanted to bottle and smell forever, and the panoramic views of the ocean waves crashing against pink granite cliffs etched into the backdrop of lush green mountains. Our family will treasure our time at Acadia for the rest of our lives.
– Kassidy McCowan – Tampa, FL