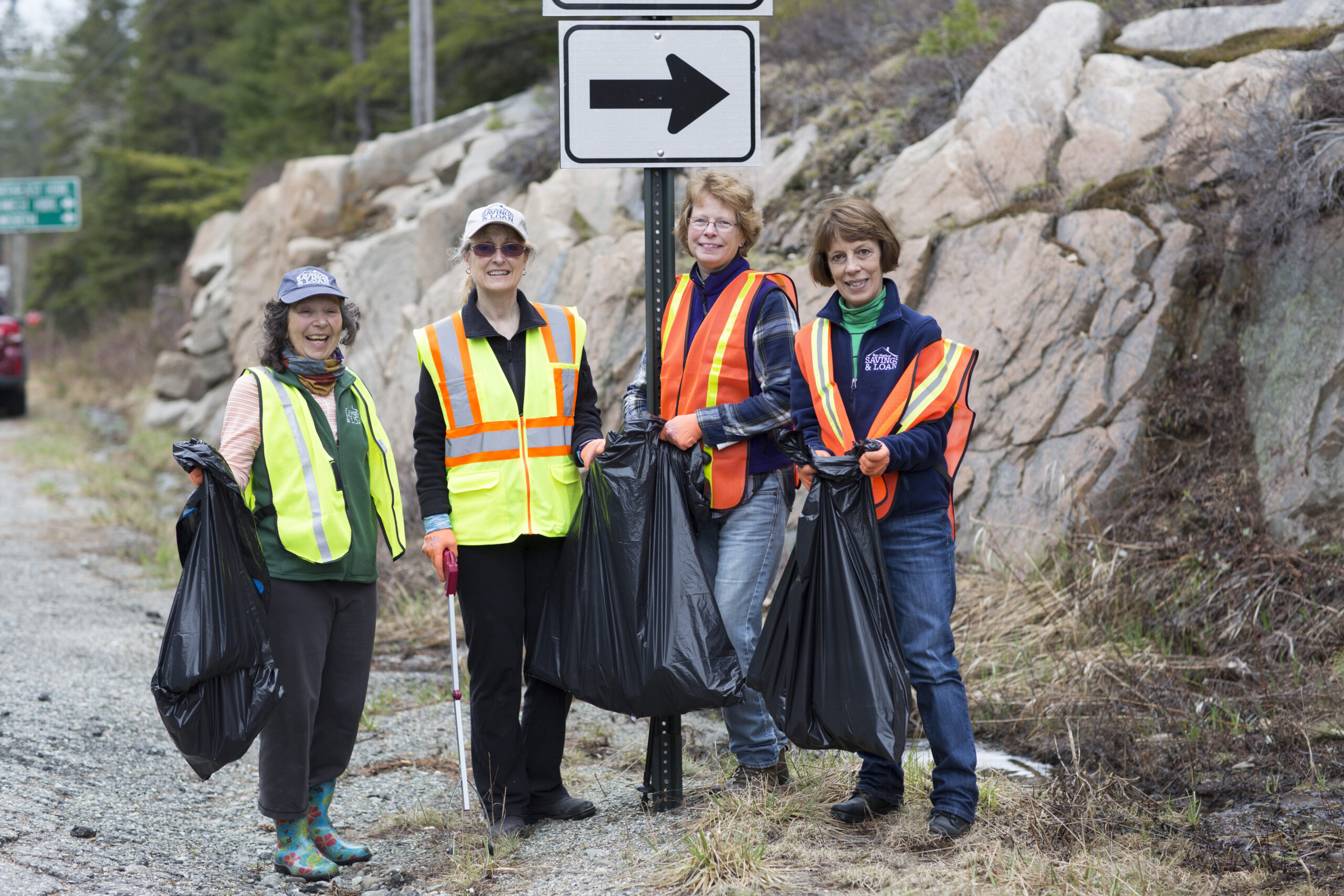 EARTH DAY ROADSIDE CLEANUP CANCELED.
Friends of Acadia prioritizes the health and safety of our members, volunteers, staff, and communities. As the situation involving COVID-19 has continued, and with guidance from the Maine CDC, we have canceled the April 2021 Roadside Cleanup event.
You can celebrate Earth Day—all year long—by keeping our roadsides trash-free. Please dispose of your garbage appropriately. Recycle and compost whatever you can, and place the remainder in trash cans or dumpsters. Or, you can walk out the front door of your home or business towards the next street or even the next driveway—trash bag in tow—and hold your own "socially-distanced" pick-up. We all have the power to make a difference in our communities.