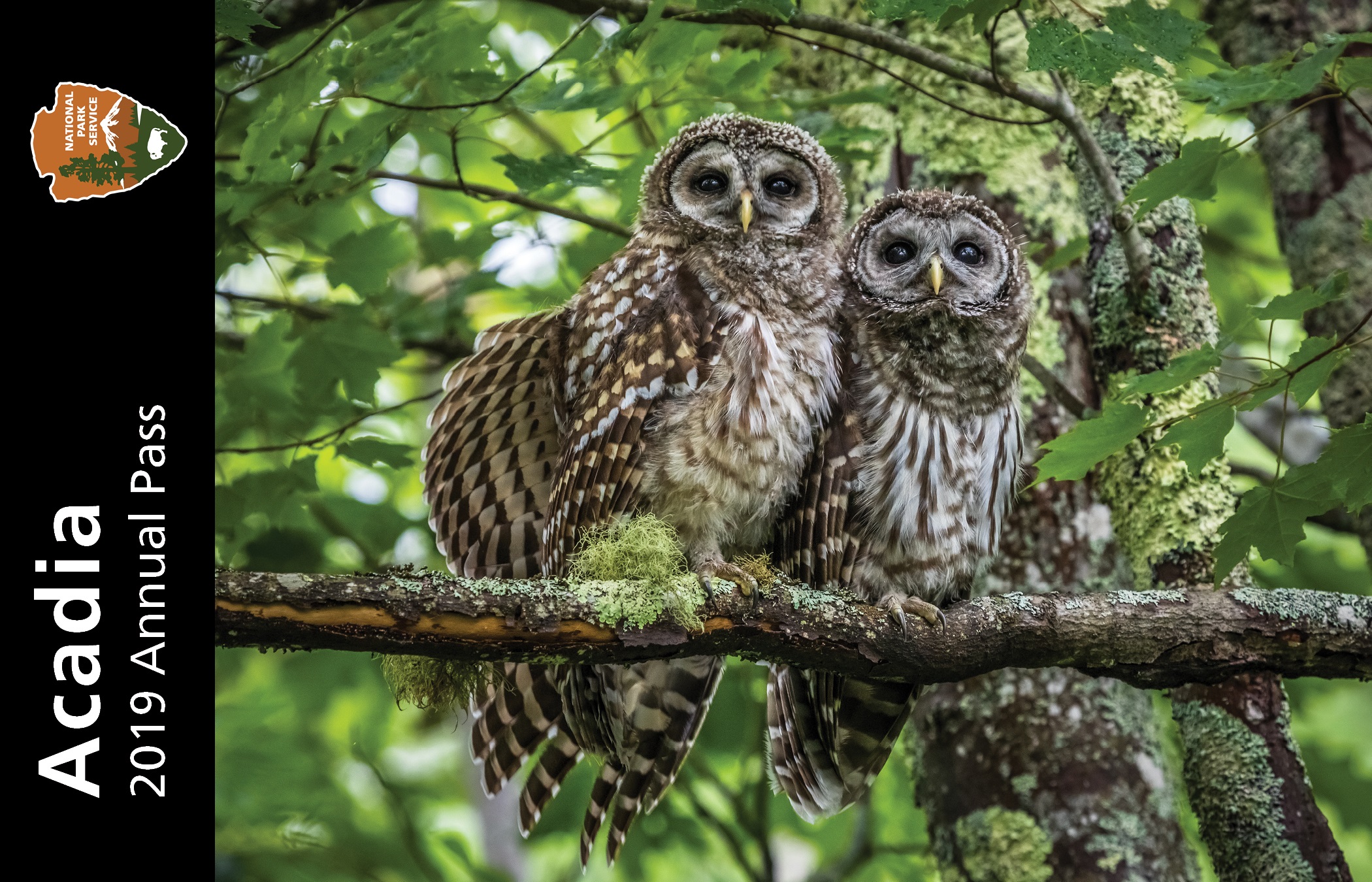 This means all of us! Whether walking, bicycling, driving, or riding the free Island Explorer through the park, all must pay the entrance fee. It's not a toll for using the Park Loop Road; rather it is a user fee for access to all areas of Acadia. A park pass not only entitles the visitor to outstanding recreational opportunities in Acadia, but also is a means for visitors to invest in the resource they have enjoyed.
Acadia retains up to 80% of the park pass revenues it generates. Park pass funds have been used for projects such as the rehabilitation of the Jordan Pond trail and the opening of the historic Homans Path on Dorr Mountain. Fees are also an important factor in operating the fare-free Island Explorer bus system.
Where can I purchase my park pass?
Acadia weekly and annual passes can be purchased online through Your Pass Now.
All Acadia-specific and Interagency 7-day passes ($30 for car, $25 for motorcycle, $15 for hikers, walkers or bicyclists) and annual passes ($55) are available at the following locations on Mount Desert Island:
Hulls Cove Visitor Center (off Rt. 3 in Hulls Cove)
Sand Beach Entrance Station (on the Park Loop Road)
Island Explorer/Acadia National Park information center (next to the Bar Harbor Village Green and Island Explorer transfer location)
Seawall campground (off Rt. 102A in Southwest Harbor)
Blackwoods campground (off Rt. 3 in Otter Creek)
Thompson Island joint chamber and park information center (Rt. 3 Thompson Island)
Acadia-specific weekly ($30) and annual passes ($55) are also available May through October at the following locations on Mount Desert Island:
Hulls Cove Visitor Center
Cadillac Mountain Gift Shop
Jordan Pond House Gift Shop
Mount Desert Town Office, Northeast Harbor
Bar Harbor Chamber of Commerce, Cottage Street
Bar Harbor Chamber of Commerce in Trenton
Southwest Harbor/Tremont Chamber of Commerce
Ellsworth Chamber of Commerce
Schoodic Institute, Rockefeller Hall (Welcome Center)
LL Bean in Freeport, ME
Some area businesses; call 207-288-3338 for an up-to-date list of locations
Fee-free days in 2019 include:
Monday, January 20 Martin Luther King, Jr. Day
Saturday, April 18 First day of National Park Week, National Junior Ranger Day
Sunday, August 25 National Park Service Anniversary
Saturday, September 26 National Public Lands Day
Wednesday, November 11 Veterans Day
Interagency passes give you access to more than 2,000 federal recreation sites, including national parks, wildlife refuges, and more. Interagency Senior, Access, and Annual passes can be obtained in person at all federal recreation sites that charge an entrance fee, including Acadia. In addition, the Interagency Annual pass ($80) can be purchased online or over the phone (1-888-ASK-USGS and press 1). Acadia-specific and interagency passes sold at Acadia directly benefit Acadia National Park.
Next time you visit Echo Lake Beach, Cadillac Mountain, Schoodic, or the Jordan Pond House, please obey the law and support your park: stop by one of these park pass vending locations and purchase your entrance pass. Help protect Acadia's resources by funding critical improvement projects financed by park passes. Questions? Consult www.nps.gov/fees_passes.htm.