Restoring aquatic habitats
Acadia's pristine ponds, streams, and wetlands are an important recreational and scenic resource, a source of public drinking water, and a key part of the park's native biodiversity. Their protection was a significant factor in the park's establishment. But human actions—whether unintentional, short-sighted, or simply careless—can have a significant impact on waterways and the web of life that depends on them. We cannot stop these changes, but we can increase the park's ability to weather them. A person who eats well and gets enough sleep and exercise will recover more quickly if they catch a cold or break a bone. Likewise, a resilient ecosystem can bounce back when it is stressed by unusually hot temperatures, a sudden rainstorm that washes away plants and topsoil, or the arrival of a non-native plant or animal.
Friends of Acadia has worked with park resource managers to identify and fund projects that will protect Acadia's watersheds since 1998, when Friends of Acadia collaborated with the park to achieve a first-in-nation jet-ski ban on all ponds inside Acadia.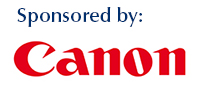 In 2013, a partnership with the park and researchers at the University of Maine launched a water-quality probe in Jordan Pond. Known as the clearest lake in Maine, Jordan Pond has been experiencing decreasing clarity in recent years, and the probe will collect extensive, continuous data to help researchers understand the situation. The Jordan Pond water-quality monitoring program is made possible through ongoing grants from Canon U.S.A. You can learn more on the project website, at www.jpbuoy.com/.
Cromwell Brook Watershed
Also supported by Canon U.S.A is the ambitious watershed-based natural resource rehabilitation partnership that Friends of Acadia and Acadia National Park initiated in 2013, with the Cromwell Brook watershed—which includes the Tarn, Sieur de Monts, and residential areas and town parks in Bar Harbor—as the first area of focus. Why Cromwell Brook? It is more threatened than many other places in the park, it is historically important and a destination for many park visitors, and it provides opportunities to engage partners like the Town of Bar Harbor and private landowners. Why watersheds? Water flowing downhill from a mountainside to the sea connects all of the habitats it passes through, so the different areas of a watershed will tend to share nutrients, soil, and water chemistry—and also problems like invasive species and water flow issues.
Since then, the effort has been tackled from many angles by many collaborators including park staff, FOA-funded managers and interns, partner organizations such as the College of the Atlantic and Maine Natural History Observatory, and the Town of Bar Harbor. Invasive species management and native plant restoration, baseline mapping and monitoring, and sea-run fish passage between Cromwell Harbor and Great Meadow are just some of the pieces of the puzzle. This work will inform a park-wide Resource Management Plan that can be scaled down to the level of Cromwell Brook but will also apply to other priority watersheds.
Speaking of Fish Passage…
Seventy percent of the park's streams have poorly designed or poorly functioning culverts that restrict the free passage of both water and fish. These block fish spawning migrations and are prone to flooding, erosion, and sedimentation that lead to habitat degradation for native species. The park has gradually been replacing and improving culverts to restore the natural stream bed and Friends of Acadia is helping. For example, one FOA-funded project replaced a culvert on the north end of Eagle Lake that has restricted water flow and fish passage for some 30 years.

How You Can Help
Several of Acadia's ponds, including Eagle Lake, Jordan Pond, Bubble Pond, and the south end of Long Pond, serve as the public water supply for surrounding communities. Please help to keep them pristine by obeying "no swimming" signs—this goes for four-legged visitors, too. Instead, seek out such favorite swimming spots as Echo Lake Beach and Sand Beach (brrr!), or ask a local resident where they like to swim.