Restoring aquatic habitats
Acadia's pristine ponds, streams, and wetlands are an important recreational and scenic resource, a source of public drinking water, and a key part of the park's native biodiversity. Their protection was a significant factor in the park's establishment. But human actions—whether unintentional, short-sighted, or simply careless—can have a significant impact on waterways and the web of life that depends on them.
Friends of Acadia has worked with park resource managers to identify and fund projects that will protect Acadia's watersheds since 1998, when Friends of Acadia collaborated with the park to achieve a first-in-nation jet-ski ban on all ponds inside Acadia.
Seventy percent of the park's streams have poorly designed or poorly functioning culverts that restrict the free passage of both water and fish. These block fish spawning migrations and are prone to flooding, erosion, and sedimentation that lead to habitat degradation for native species. The park has gradually been replacing and improving culverts to restore the natural stream bed; a 2013 grant from Friends of Acadia is planned to fund the replacement of a culvert that has restricted water flow and fish passage on the north end of Eagle Lake for some 30 years.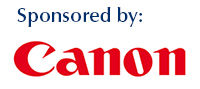 In 2013, a partnership with the park and researchers at the University of Maine launched a water-quality probe in Jordan Pond. Known as the clearest lake in Maine, Jordan Pond has been experiencing decreasing clarity in recent years, and the probe will collect extensive, continuous data to help researchers understand the situation. The Jordan Pond water-quality monitoring program is made possible through a generous grant from Canon U.S.A. You can learn more on the project website, at www.jpbuoy.com/.

How You Can Help
Several of Acadia's ponds, including Eagle Lake, Jordan Pond, Bubble Pond, and the south end of Long Pond, serve as the public water supply for surrounding communities. Please help to keep them pristine by obeying "no swimming" signs—this goes for four-legged visitors, too. Instead, seek out such favorite swimming spots as Echo Lake Beach and Sand Beach (brrr!), or ask a local resident where they like to swim.