National Park Service Approves Entrance Fee Increase for Acadia National Park
BAR HARBOR, MAINE – The National Park Service (NPS) has approved an increase in the weekly and annual entrance pass fee for Acadia National Park.
The fee increase will go into effect on April 1, 2023, and is required year-round. The new entrance fees are as follows: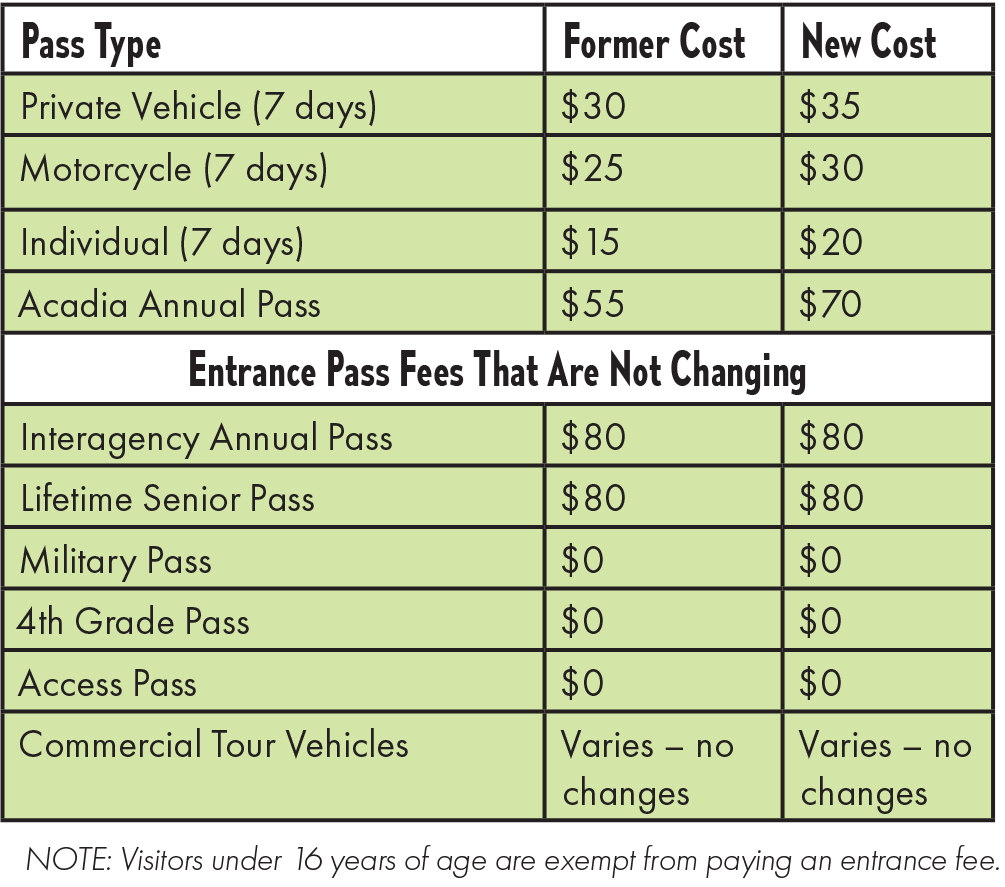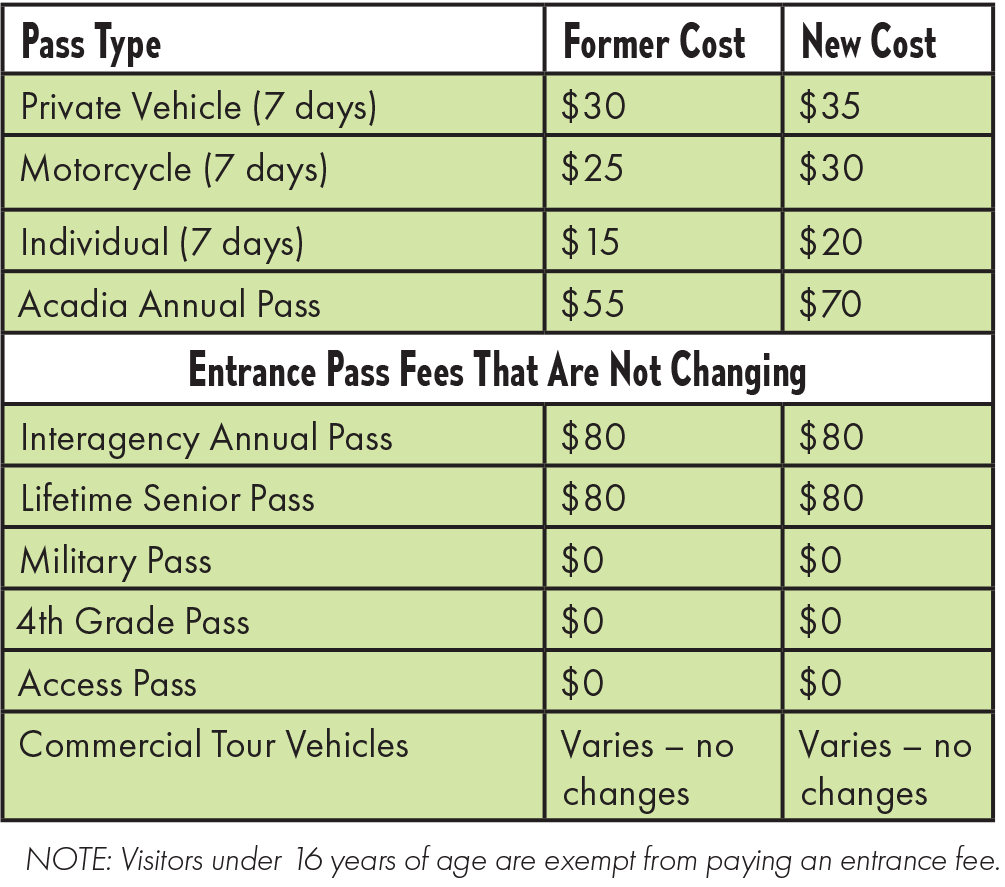 The majority of Acadia's entrance fee revenue is retained locally to fund the Island Explorer bus system and other projects that directly benefit visitors and protect park resources. The increased fee revenue will allow Acadia to expand Island Explorer service over the coming years to help alleviate traffic and parking congestion and parking in the park, which is a key part of implementing the park's Transportation Plan.
The entrance fee increase does not affect commercial entrance fees for businesses operating in the park under a Commercial Use Authorization or the National Parks and Federal Recreational Lands Passes that can be used at Acadia National Park, including the Annual, Senior, Access, 4th Grade, Military Annual, and Military Lifetime passes. Visitors under 16 years of age are exempt from paying an entrance fee.
Visitors can also enjoy entrance fee-free days that provide free admittance to all national parks for everyone. The remaining free entrance dates for 2023 are:
April 22 – First Day of National Park Week
August 4 – Great American Outdoors Day
September 23 – National Public Lands Day
November 11 – Veterans Day
Prior to the approval, the NPS solicited public feedback on the proposed fee increase during a 30-day comment period, which closed on December 30, 2022. The public comments were predominantly supportive of the entrance fee increase. The NPS also consulted with the Congressional delegation and other key partners and stakeholders before approving the fee increase.
Learn More
Read about how Acadia's entrance fee increase will help fund critical projects – via Friends of Acadia