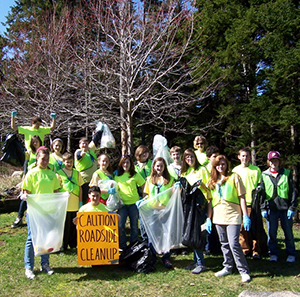 A Friends of Acadia Community Volunteer Project
Saturday, April 29, 2017
8:30 to 11:30 a.m.
Join friends, family, neighbors, and coworkers for the 18th annual Earth Day Roadside Cleanup, to collect a winter's worth of trash from roadsides on MDI and Trenton. Always the last Saturday in April, it's a great day to take pride in your community, get outside, and celebrate spring, FOA-style!
2016 Event Sponsors:
Bar Harbor Bank & Trust
The Bluenose Inn
Burdick & Associates Landscape Design
Cadillac Mountain Sports
Dawnland LLC
Fair Trade Winds
The First, N.A.
Galyn's
The Gallery at Somes Sound
John Williams Boat Company
The Knowles Company
The Lynam Agencies
Machias Savings Bank
Window Panes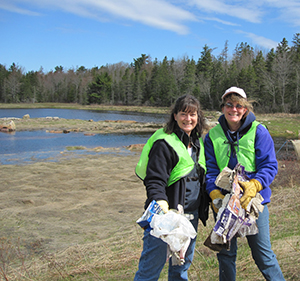 Learn how your business can be listed here in 2017
You can celebrate Earth Day—all year long—by keeping our roadsides trash-free. Please dispose of your garbage appropriately. Recycle and compost whatever you can, and place the remainder in trash cans or dumpsters. Or, you can walk out the front door of your home or business towards the next street or even the next driveway—trash bag in tow—and hold your own pick-up. We all have the power to make a difference in our communities.