---
MARY BOËCHAT, Development Officer
Mary manages the donor database and records, provides backup to the senior development officer for the Friends of Acadia Benefit, and assists with membership, annual giving, annual programs, and donor events. Before moving to Maine in 1991, she worked in the communications field for seven years and was a financial writer on Wall Street. Mary lives in Brooklin with her family and loves sailing with them on Eggemoggin Reach. She holds a B.A. in French from Wheaton College.
Contact: mary@friendsofacadia.org
EARL BRECHLIN, Communications Director
Earl is the editor of Friends of Acadia's print and online publications, including the Friends of Acadia Journal. He manages media relations and online presence, collaborates with the Programs and Development Departments on their media needs, and leads the communications team in developing and implementing a member-friendly communications plan that furthers FOA's mission. Earl has been writing and taking photographs on Mount Desert Island and in Maine for more than 35 years. A Registered Maine Guide, he is the author of Maine and New England history books. He served as Editor of the Bar Harbor Times, the MDI Editor of The Ellsworth American and was the founding editor of the award-winning Mount Desert Islander. For a time, he owned and operated a bookstore dedicated to Maine writers. Earl and his wife Roxie, a retired Kindergarten teacher, live on the edge of Acadia National Park in Bar Harbor.
Contact: earl@friendsofacadia.org
SHARON BROOM, Development Officer
Sharon manages Friends of Acadia's membership and annual fund programs, writes grant proposals, coordinates the membership table volunteers at Jordan Pond House, and manages volunteer projects in the office. She also coordinates the business sponsorship programs for the Friends of Acadia Journal, the Benefit Guide, and annual volunteer stewardship events. Sharon joined the staff in 2006 after serving for seven years as development director for the Abbe Museum. A native of North Carolina and graduate of the University of North Carolina at Chapel Hill, she finds Maine winters far more manageable than Southern summers. Sharon is a member of the board of directors of the Seal Cove Auto Museum and a member of the Bar Harbor (Mount Desert Island) Rotary Club. She enjoys handcrafting jewelry and sells it through Maine galleries and craft fairs. She lives in Bar Harbor with her husband, Dick Broom, and golden retriever, Lizzie.
Contact: sharon@friendsofacadia.org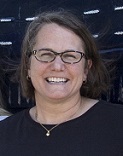 STEPHANIE CLEMENT, Conservation Director
Stephanie has served as conservation director for Friends of Acadia since 1997. She oversees all of Friends of Acadia's programs, with primary responsibility for FOA's advocacy, transportation, and resource management issues. Stephanie is also the primary contact with park staff for many FOA park policy initiatives and serves as the principal liaison with community officials. She is a part of the Staff Core Management Group and works with the Centennial Task Force, Balanced Use Task Force, Wild Gardens of Acadia Volunteers, and the Natural Resources Protection Committee. Stephanie serves on the boards of directors for the Bar Harbor Chamber of Commerce and Downeast Transportation, the operator of the Island Explorer bus system. She graduated from Colby College with a B.A. in Biology/Environmental Studies, and from the University of Vermont with an M.S. in Natural Resources Planning. Stephanie lives in Bar Harbor, adores dogs of every kind, and enjoys participating in community theater.
Contact: stephanie@friendsofacadia.org

LISA HORSCH CLARK, Director of Development and Donor Relations
Lisa directs fundraising efforts for Friends of Acadia, working primarily with individuals, foundations, and corporations wishing to make charitable gifts to support capital and special projects. She specializes in estate and planned giving, and leads the development office in running a low-cost, efficient development program. Lisa joined the staff in 2005, leaving a long-time career in fundraising in higher education to raise funds to preserve and protect our beloved park. She can often be found hiking Acadia's trails and biking or skiing on the carriage roads with husband Bob and daughter Grace. Lisa holds a B.B.A. in International Business and French from James Madison University, and an M.B.A. from James Madison University.
Contact: lisahorsch@friendsofacadia.org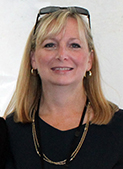 SARAH JANE CURTS, Accounting and Administrative Associate
Sarah works with the director of finance and administration. She serves as the contact person for the board of directors, manages accounts payable, prepares reconciliations, and assists with the annual audit. Sarah joined the staff in 2012 after serving for ten years as office manager for the Marine Environmental Research Institute. She enjoys cooking, knitting, and spinning. In summer she loves to kayak and year round can be found watching cross country and track and field events. She lives in Ellsworth with her son Tim.
Contact: sarah@friendsofacadia.org
JASON IRWIN, Vice President of Finance and Administration
Jason Irwin is FOA's Vice President of Finance and Administration, stepping into the post vacated by the retirement of Dianna McDowell. Irwin is a resident of Mount Desert, a native of Maine, and a graduate of the University of Southern Maine. He is a CPA and comes to FOA with a wide range of prior experience. As VP, Irwin is a key member of FOA's leadership. He is responsible for several areas including all of FOA's financial management functions, and human resources. Prior to joining FOA, Jason served as Controller at the Jackson Laboratory and Central Vermont Medical Center.
Contact: jason@friendsofacadia.org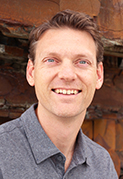 SHAWN KEELEY, Senior Development Officer, Major Gifts and Events
Shawn manages fundraising events including the Annual Benefit and works with donors to maximize the positive impact their charitable giving has on Acadia. He has worked in philanthropy and development since graduating from College of the Atlantic in 2000. Shawn is a Certified Fundraising Executive (CFRE). He discovered Acadia as a student at College of the Atlantic. After bouncing around to some other gorgeous places – Hawaii, California, Vermont – he and his family returned to MDI in 2014. Although Shawn spends plenty of time at the office, he tries to get out into the park as much as possible hiking, biking, skiing, and soaking up all that Acadia has to offer. He lives in Bar Harbor with his wife, Sarah, and two children, Noah and Aliyah.
Contact: shawn@friendsofacadia.org
DAVID MacDONALD, President and CEO
David joined Friends of Acadia in 2012 after a twenty-year career in land conservation at Maine Coast Heritage Trust. A long-time resident of Somesville and 1982 graduate of Mount Desert Island High School, David has been exploring the trails, woods, and waters of Acadia for most of his life. He volunteers with many local organizations, including the Mount Desert Land & Garden Preserve, the Pleasant River Wildlife Foundation, the Schoodic Institute, and the Somes-Meynell Wildlife Sanctuary. David loves spending as much time as possible on boats, bikes, skis, and skates (and very occasionally a skateboard or snowboard), enjoying the outdoors and the great State of Maine with his wife, Caroline, daughter Eliza, and son Jesse.
Contact: david@friendsofacadia.org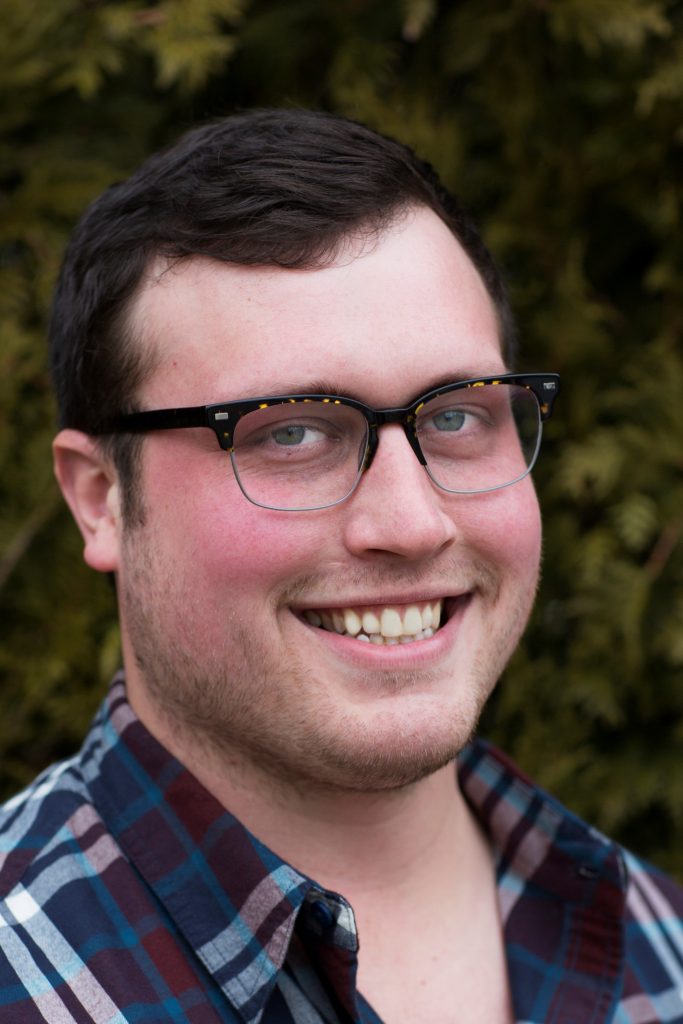 DANA PETERSEN, Stewardship Coordinator
Dana Petersen is FOA's full-time Stewardship Coordinator after serving so ably in the position seasonally for two years. In addition to Petersen's contributions to FOA during 2016-17, he has six years' experience as a back-country wilderness ranger and three years as a high school teacher. A native of Montana, he earned a B.A. in English and an education endorsement from Montana State University. Petersen lives on MDI and enjoys hiking and fishing in his free time.
Contact: dana@friendsofacadia.org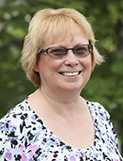 CAROL POTTER, Finance and Development Assistant
Carol was born and raised in South Central Pennsylvania. Before joining Friends of Acadia in April of 2015, Carol worked as an executive assistant in the marine accessories industry. In her previous life she studied business management at the University of Pennsylvania, and spent twenty years in the human resources field, most recently as vice president of Human Resources for Rutter's Corporations in Pennsylvania. When she "retired" from that profession in 2005, she spent several years traveling, including living for a year on MDI. She is thrilled to be back on the island and working for an organization that supports and advocates on behalf of Acadia. When she is not hiking the Ocean Path or Carriage Roads with her camera, she can be found in Bar Harbor reading, writing, enjoying the company of friends, and walking her cat.
Contact: carol@friendsofacadia.org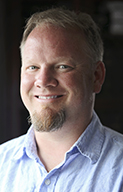 MIKE STAGGS, Office Manager
Mike organizes and coordinates office operations and procedures, ensuring efficiency in all operations. He also provides technical support, assessment, and maintenance of computers, office equipment, and furniture. Mike first came to Maine in 1990 as a northbound thru-hiker on the Appalachian Trail and hasn't left since. He joined the staff in 2000 after serving as a buyer for Cadillac Mountain Sports for six years. A native of Pennsylvania and a graduate of College of the Atlantic, he enjoys sailing, diving, gardening, hiking, biofuel cars, and big motorcycles. Mike is a notary, dedimus justice, USCG master captain, and dive master. He has completed multiple long-distance trails including the Long Trail, Pacific Crest Trail and Appalachian Trail. Mike loves a good adventure and has fought off pirates while sailing in the Caribbean. He lives in Town Hill with his wife, Lynn; son, Grayson; and cat, Elsie.
Contact: mike@friendsofacadia.org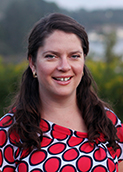 PAIGE STEELE, Conservation Projects Manager
Paige manages many of the Friends of Acadia youth and volunteer programs focused on the trails and carriage roads. She works with the following programs: Acadia Quest, school engagement, youth internships, the Stewardship Volunteers, and the Acadia Winter Trails Association. Paige joined the FOA staff in 2014 after serving four years as the interpretive education associate at the Wells National Estuarine Research Reserve in Wells, Maine. She began working in and around Acadia National Park in 2004 as a registered Maine sea kayak guide. Paige grew up near Tulsa, Oklahoma, where her love for the outdoors was inspired by family vacations to many national parks. Her career in conservation began as a volunteer naturalist at Oxley Nature Center before attending College of the Atlantic in Bar Harbor, where she met her husband, Zack. Paige and Zack married atop Cadillac Mountain and visited three national parks on their honeymoon.
Contact: paige@friendsofacadia.org
JULIA WALKER THOMAS, Digital Media Manager
Julia creates and produces Friends of Acadia's photo and video content, photographs FOA programs and events, edits and maintains the website and social media presence, and supervises the Acadia Digital Media Team. Julia joined the staff in 2014 after graduating from College of the Atlantic. In addition to her classes at COA, she also studied photojournalism and outdoor leadership at Western Kentucky University, and documentary photography at the Salt Institute in Portland. A native of Sarasota, Florida, Julia is addicted to all things aquatic. She has lived on a WWII tugboat while working as a kayak guide on Block Island, spent two months paddling the Mississippi River from Illinois to New Orleans, and guided many backcountry paddling trips in multiple states. One of her favorite things about living on MDI are the long summer days that provide ample time for after-work swims in Acadia's wonderful lakes and ponds. In the fall she can be found canoeing up Northeast Creek in search of cranberries and in winter she can be found ice skating on Somes Pond.
Contact: julia@friendsofacadia.org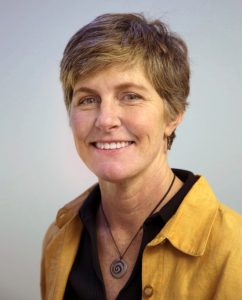 LISA WILLIAMS, Communications Design and Web Associate
Born and raised in Texas, Lisa eventually returned to reconnect with family roots in Maine. As part of FOA's Communications team, she contributes her skills in digital and print design as well as maintenance and expansion of the FOA website. The holder of graduate degrees from the University of Virginia and Vermont College of Fine Arts, Lisa has more than a decade of experience in design and website work, both in the private sector and for non-profits. An avid hiker, kayaker and occasional runner, she enjoys all forms of outdoor pursuits including spending time in Acadia National Park with her wife and their three dogs. They have two grown daughters with whom Lisa sleepily (but gladly) joins for sunrise on top of Cadillac Mountain every time they visit.
Contact: Lisawilliams@friendsofacadia.org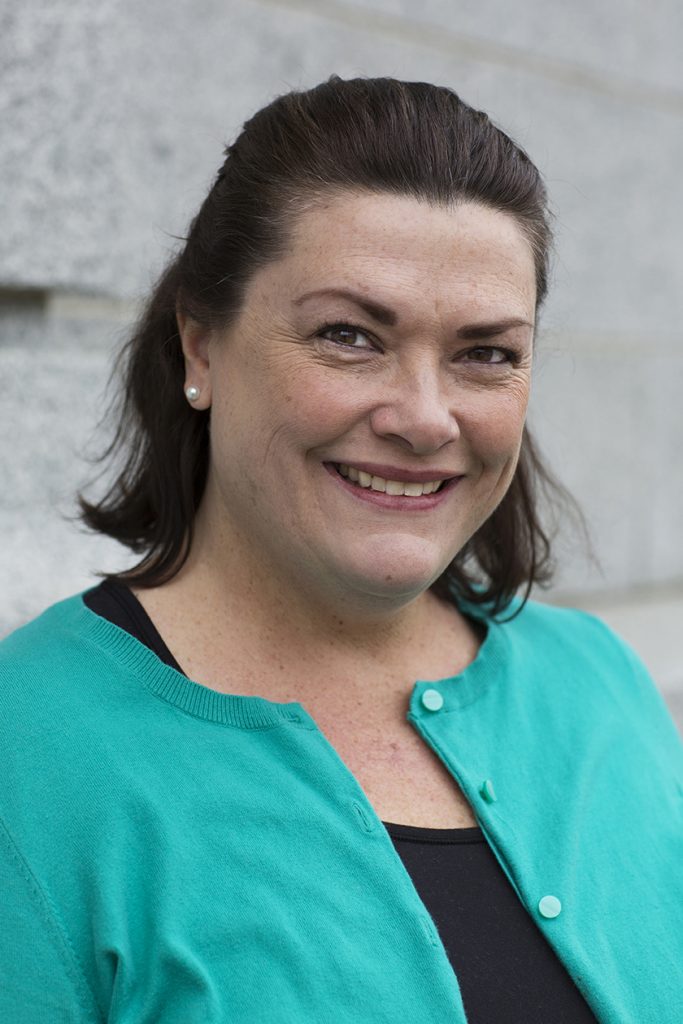 JOANNE WOOD, Development Assistant
JoAnne was born in England and raised in San Francisco, California. She moved to the Portland, Maine area in 2000 with her husband, Doug. After discovering that the Downeast region was truly their 'happy place' she joined Friends of Acadia in 2018. JoAnne's love of the environment and of the non-profit world lead her to enter the Maine Master Naturalist Program, from which she graduated in 2017. She loves being a volunteer teacher, showing off the many beautiful places Maine has to offer and promoting stewardship and the preservation of the precious resources we have here. JoAnne also loves birding and plant and animal identification. One of her favorite ways to observe animal behavior, specifically their movement through the environment, is by using scat and winter track identification. When she's not outdoors leading nature hikes or bird watching, JoAnne can be found spending time with her husband and their three dogs, or in her kitchen baking treats for friends and coworkers.
Contact: JoAnne@friendsofacadia.org